By Babajide Komolafe
In spite of the scarcity and restrictions in the nation's foreign exchange market, seven banks made N78 billion trading in foreign exchange in 2015. Financial Vanguard investigations revealed that the income was 8.3 per cent lower than the N85.5 billion recorded in 2014. The banks are Access, UBA, FBN Holdings, Union Bank, Diamond Bank, Wema Bank and Sterling Bank.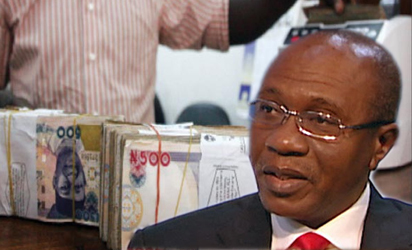 Analysis of the audited financial statements of the banks showed that Access Bank and UBA accounted for 68 per cent of the total income with N53.8 billion, down from N67.2 billion recorded the previous year.
Access Bank led the pack with N36.9 billion, up by 103 per cent or N18.7 billion from N18.2 billion in 2014. UBA came second, with N16.9 billion down by N7.6 billion or 31 per cent from N24.5 billion in 2014.
FBN Holdings came third earning N11 billion in 2015, down by 20 per cent or N14.1 billion in 2014. Others are Diamond Bank, N6 billion, Sterling Bank, N5 billion, Union Bank ,N2.1 billion and Wema N0.2 billion. Analysis also revealed that of the five top banks, Zenith recorded a loss of N1.96 billion from foreign exchange trading, down by 113 per cent from N14.1 billion recorded in 2014. GTBank however did not disclose its foreign exchange trading for the year.
Speaking on condition of anonymity, a research analyst in one of the top banks told Financial Vanguard that banks make money from foreign exchange either by using the capital to buy and sell foreign exchange in the inter-bank market or by helping their customers buy foreign exchange from the CBN. He said that two factors occasioned the 8.3 per cent fall in the income banks made from foreign exchange trading last year.
The first was the various restrictions imposed by the  CBN and general scarcity of dollars in the economy. The second factor was the decision of the apex bank not to defend the naira as it did for most part of 2014. "Remember that in 2014, the CBN  was reluctant to devalue the naira, and resorted to defending the local currency by trying to meet all demand for dollars.
This coupled with demand for dollars from foreign investors exiting the Nigerian economy, provided opportunity for banks to buy cheap from CBN and sell high to desperate end users, and as a result made good money," he said.
Income from forex revaluation falls by N32bn
The decline in foreign exchange related income was however not limited to income from trading. Analysis of the results of top ten banks shows that total income from foreign exchange revaluation dropped by 61 per cent to N20.7 billion from N53.6 billion.
Foreign exchange revaluation (FXR) gain is recorded when value of foreign denominated assets rises due to exchange rate or interest rate movements. While Zenith Bank and Sterling Bank recorded increases in income from FXR gain, five banks recorded decline. The five banks are UBA, GTB, FBN Holding, Union Bank and Fidelity Bank. Access Bank however recorded FXR loss of N10.4 billion in 2015, down from loss of N17.6 billion recorded in 2014.
FBN Holding topped the chart with N10.9 billion, down by 65 per cent from N30.8 billion in 2014. Fidelity Bank came second with N6.2 billion, down by 52 per cent from N12.9 billion in 2014. GTBank came third with N5.2 billion, down by 68 percent from N16.2 billion. Others are UBA -N3.2 billion, down from N5.5 billion; and Union bank -N0.12 billion, down from N3.6 billion; Zenith Bank -N2.8, up from N2.2 billion, and Sterling Bank -2.7 billion, up from N0 in 2014.
According to a former CBN Director, the   FXR is determined by two factors mainly movement in exchange rate and the price/interest rate at which banks book dollar denominated loans either for themselves or on behalf of their customers. Speaking on condition of anonymity, she said, "When the naira depreciates, banks' FXR gain will rise while an appreciation will lead to fall in FXR gain.
Also, if the interest rate for the loan, usually attached to movements in London Interbank Offered Rate (LIBOR) falls, the FXR gain will reduce, even when the naira did not appreciate. That is what happened to the banks that experienced decline in their FXR gains."