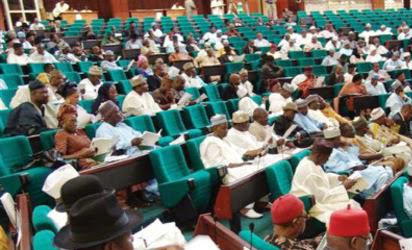 House of Representatives
A House of Representatives member representing Anaocha, Dunukufia and Njikoka constituency, Hon. Dozie Nwankwo, has called the attention of the lower chamber of the National Assembly to the one year ban on importation of dried bean from Nigeria to European countries in a motion before the House.
According to Nwankwo, the ban was imposed in June 2015, on the ground that the produce contained high level pesticide considered injurious to human health, adding that the ban was to last till June 30, 2016, to allow Nigerian authorities time to provide an export control plan and assurance that the beans exported to European countries comply with the EU minimal risk levels for hazardous substances.
He noted further that several relevant agencies of government including Stand, SON, NAFDAC and Federal Ministry of Industry, Trade and Investment had claimed to be collaborating with one another to resolve the issue before the deadline, yet the issue had remained unresolved.
Frowning at the inability of the concerned authorities to address the issue which had led to the extension of the ban on dried beans export from Nigeria for another three years for the reason that the nation did not do enough to lift the ban during the period of suspension, Nwankwo expressed worry about how safety of dried beans and other food stuffs being consumed in the country.
After debating the motion, the House mandated the Committee on Agriculture, Commerce and Industry to investigate the matter and report back to the House within two weeks.