By Ola Ajayi
The ugly phenomenon of abandoning children has been a social stigma for ages. As it is rampant in Oyo State, the story is the same across the country. Only God knows what could have happened if not for the quick and timely intervention of some orphanages and motherless homes. Places like Cheshire, Jesus Kids' Home for Special Children and Ibadan Motherless Babies Home all in Ibadan  give maternal affection and care to these innocent but unlucky children.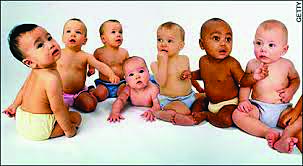 Findings by Vanguard revealed that children who are physically challenged are mostly affected. Visits to some of the orphanages jn Ibadan metropolis  paint a very pathetic scene.  But for some   kind-hearted  people who rescued them, little Yekini and Tayo who now live happily at Jesus Kids Home, would have died of hunger in a room where they were locked after the death of their mother.
Even though, they are eight and 12 years old, medical experts, according to Pastor Mrs Ololade Adamolekun, President of Jesus Kids Home for Special People, say hunger has shut their brains. Though, they are responding to stimuli, their growth was retarded when compared to their ages. These two are among other sixty-five children in the orphanage, which is located at  No 18, Ifelodun Street, Monatan area of Ibadan.
Speaking with South West Voice on why innocent babies are abandoned, Mrs. Adamolekun , the Founder of the orphanage, said parents abandon children for various reasons. According to her, some babies are abandoned because of their circumstances. Children are sent to the orphanage by families, churches and even governments.
She added that some of the children in the orphanage have autism; some of their problems are cerebral while others need physiotherapy and surgery to make them stable. As for Moyinoluwa Oladapo, she was abandoned by her parents about three years ago. "Her mother brought her after her husband ran away and the mother too abandoned her in the orphanage when the little girl fell sick in 2013," she said.
Enormous cost of fending
One of the children, Odumo Mayowa aged 11, who speaks English Language fluently, disclosed that his uncle brought him to the home from Ilesa. Though now in JSS one , he says he is happy being in the home because the proprietress provides everything just for the asking.
Asked how she has been coping with various challenges and the enormous cost of fending for them,  Mrs Adamolekun said it is not very easy and that is why she is calling on all well meaning Nigerians to help the children in the home. She says she spends more than N2 million every month to take care of them. Taking care of them, she explains, includes their medication, feeding, salaries of about 14 people working with her among others.
When asked why she undertook  this challenging task, she told Vanguard that it was a divine call in May 10, 2010 and God has since been her support adding that some concerned people like members of Ibadan Mesiogo led by its President, Adeola Adepoju have also been very supportive.
On the involvement of security agencies before any child is brought to the   orphanage, she noted that they don't just pick up abandoned children from the streets but would first notify the law enforcement agents who would then issue her license to be in custody of such child.