•It's blackmail — Aladja leader
•I'm unaware of Ogbe-Ijoh letter — Army commander
By Emma Amaize & Egufe Yafugborhi
OGBE-IJOH community in Warri South-West Local Government Area, Delta State, has informed the Army of an intended attack on the town by miscreants and hired assailants allegedly from Aladja community disguised as soldiers.
In a letter to the Commanding Officer, Nigeria Army, Effurun Barracks, the Secretary of Ogbe-Ijoh Warri Governing Council, Aaron Oweizi-Ebiye, said the hired assassins, pretending to be soldiers on routine patrol have planned to gain access to the town, shoot people on sight and return to Aladja.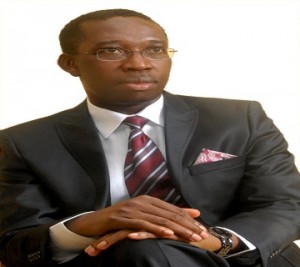 However, President Aladja Governing Council, Aladja community, Dogene Elias, in his reaction said: "that is pure blackmail. Ogbe-Ijoh is actually pre-empting our fears. We were the ones they invaded June 3 with military uniform and guns."
"As we speak now Ogbe-Ijoh is heavily militarized. Go to the house of one of their leaders (names withheld) now, an army of occupation has been stationed there. Mercenaries are everywhere and we are aware they are gearing for another invasion of Aladja.
"How do we, without ammunition, go into Ogbe-Ijoh. They must not fool the army and police, they must be alert and alive to their responsibility," he asserted.
Oweizi-Ebiye in his letter alleged that the Aladja hoodlums had already chased away their king and some leaders from their homes and destroyed part of their buildings, and other belongings of the monarch.
"June 8, 2016 at about 5.00 pm, the official car of the paramount ruler of Isaba Kingdom was attacked by these miscreants and hired assailants on their way to Warri to attend a function.
"In 1996, youths of the community disguised as soldiers and invaded Ogbe-Ijoh town and we do not want such to repeat itself. This is one of the reasons why the community has refused to accept both policemen and soldiers deployed to the town in the wake of the inter-communal clash between the two communities," he said.
His words: "We, therefore, appeal to you to send your men to mount the Aladja- Ogbe-Ijoh road as well as create 'military checkpoints' along the road to prevent further attacks from the Aladja end of the road."
"These miscreants and hired assailants shoot guns indiscriminately day and night without any challenge from security personnel and the Ogbe-Ijoh people are worried about this development, hence the letter," he added..
Commander, 3 Battalion, Effurun, Maj. Monday Anzako, Commander, 3Battalion, said he was yet to receive any letter from Ogbe-Ijoh.
Subscribe for latest Videos