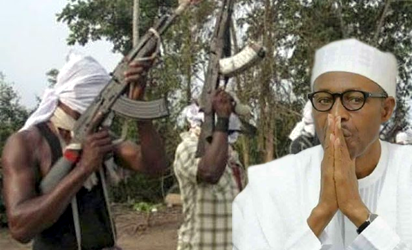 Militants vs Buhari
By Godwin Oghre
Sapele—President Muhammadu Buhari's recent efforts to bring succour to the crisis ravaged oil rich Niger Delta region may witness yet another hindrance as a new militant group, Asawana Deadly Force of Niger Delta, ADFND, emerged, yesterday, in the region, threatening to cripple the oil industry across the nine Niger Delta states unless the Federal Government grants them, "Niger Delta Republic in the next couple of days."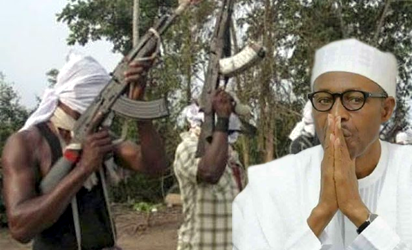 The group in a statement by its leader, Commander Olomubini Kakarakokoro, a.k.a No Mercy, said that, "Except our demand for Niger Delta Republic is granted, without further notice to the Federal Government, we shall proceed to bomb Bonga field flow station, Asaba- Onistha Bridge, Third Mainland Bridge and other major bridges in the Southtern part of the country, just for a start.
"The Federal Government should as a matter of urgency, withdraw all the military check points from the riverside areas of the Niger Delta, else we shall proceed to match against any baby military formation in the region without further notice.
"We are most dreaded, deadly and dangerous group in Niger Delta. Our team is comprised of specialists in different fields of war, and is poised to win the struggle for a Niger Delta State. Our struggle is not for monetary benefit or the so-called monthly N65,000 amnesty stipend. It is for the liberation and the development of the Niger Delta region.
"We therefore, warn every other group or persons as regards the fake dialogue process embarked upon by the Federal Government to know that they are not doing that for us. We are taking over from our brothers, the Niger Delta Avengers.
"As we speak all preparations and plans are on ground to strike and bring down the crude oil production to 0%, irrespective of the of the military presence in the region. The Federal Government will hear from us."