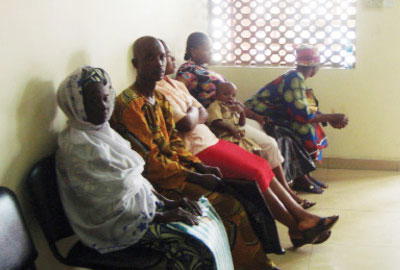 …others in critical condition
By Nwabueze Okonkwo
ONITSHA—Seven of the 12 victims, who sustained injuries in an explosion which rocked Karach Market, Odekpe in Ogbaru Local Government Area of Anambra State,  near the commercial city of Onitsha, May 3, this year, have been confirmed dead by medical experts at the  Federal Medical Centre, FMC, Asaba, Delta State.
The victims were said to have given up the ghost, last weekend, at FMC, where they were receiving treatment since  May 3,  when  some gallons filled  with petroleum products in a building in the market exploded and injured scores of people.
According to a reliable source, five other victims are still receiving treatment at FMC Asaba, out of which the health condition of  four, including a 22-year-old Alexander Ezenwa from Ogbaru is deteriorating  due to the degree of burns they sustained from the  explosion.
The source also hinted that the health care services at the FMC Asaba are currently suffering a setback following the strike action embarked upon by the National Association of Resident Doctors, NARD.
The elder brother to Alexander Ezenwa, one of the victims, Charles Ezenwa,   who spoke to newsmen on phone, said: "The explosion took place at a restaurant in Karach Market where the victims were eating, leaving over 20 persons within the restaurant and outside seriously injured."