PROLOGUE
T omorrow will be exactly one year that President Buhari assumed office after leading the then opposition party, APC, to defeat President Goodluck Jonathan and his PDP. History was made. It was the first time a ruling party was losing power at the federal level. It came after many Nigerians clamoured for a CHANGE that Buhari promised Nigerians throughout his campaigns.
This weekend marks one year of the Buhari administration. And who could tell the Buhari story better than those working with him? Aside the hard news and analyses many will present this weekend on our Democracy Day, there will also be the human angle to governance. So, what has changed about the man, Muhammadu Buhari? How has the job changed his life? Is he still the humane, family man that Femi Adesina, now his spokesman, once told us was being misconstrued as a hard and unfriendly retired soldier? What about the human angle to the Buhari's Presidency? Preparing for this weekend, I called Femi Adesina two months ago to capture the human angle of our President.
He has obliged with a brilliant piece that will surely entertain you. His piece, titled: BUHARI: BEYOND THE IRON AND STEEL tells it all. You can't miss it. Another call to Garba Shehu, another Buhari spokesman produced an interview that captures the journey so far from his perspectives. It is a must read. Shehu was sincere, apt and frank.
And what about the governors? How have they fared in one year? In which areas have they done well and where have they failed? We have their score card. It's packaged to help you assess the performance of your governor. We begin with a general review of the Buhari administration from a neutral person, our brilliant columnist and respected social commentator, Dr Ugoji Egbujo. We even noted the difference between President Jonathan and President Buhari in the entertainment industry. Our special package continues tomorrow. Don't miss it. Today, we present a paper we strongly feel will entertain you. Enjoy it.
—ONOCHIE ANIBEZE, WEEKEND EDITOR
By Dr Ugoji Egbujo
Buhari has good intentions. The Bishop of Canterbury has preached that gospel. But the bridge between good intentions and desired outcomes is not built on wishes alone. The euphoria has subsided. Bishop Kukah had prophesied its brevity and futility. Deep seated cultural decay and institutional paralysis in a fantastically corrupt environment required more than the coming of a messiah, real or imagined. Buhari didn't hit the ground running. Many had doubted his economic credentials. But it was taken for granted that his conscientiousness would lead to the assembly of a Ferrari of an economic team.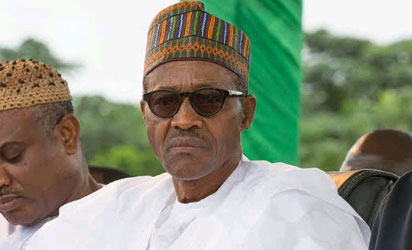 No one anticipated the early lack of decisiveness which the government lapsed into. If Buhari has frittered away so much goodwill it is not solely because of ill luck. Crude oil prices hit doomsday lows, and Jonathan left a horrible mess .
But the government's shambolic responses to turbulence have left their most ardent supporters dispirited. And sometimes their designs have been truly hopelessly obsolete. Except in the war against terror. Where all round urgency and adroitness have been deployed to suffocate the once imperious insurgents.
The nation faces an imminent economic recession. But the doctor has carried on with a near mystical calmness . Some believe the doctor is masking his confusion. The critically injured in an emergency ward wants to see some coordinated frenzy, some sense of urgency. Buhari admits he has been slow but attributes it to thoroughgoing methodicalness in the face of an enormity.
But when tardiness is complicated by a litany of unforced errors even stubborn hope starts to diminish. Buhari took his time to assemble a government. But the ordinariness of his choices left many wondering why Buhari pretended to be searching for rare gems. The public understands Buhari's difficulties . But the lack of quick and systematic responses have left many hopes riddled with anxiety and doubts.
Buhari's firmness and rectitude were coveted by voters. The public was fed up with the culture of impunity that festered under Jonathan. And to put a firm check on wanton corruption and theft of public resources they could overlook Buhari's pedigree of tyranny. And accept his repentance. Buhari has commenced an intensive probe of looters of government treasury on an unprecedented scale. Opponents decry probes as witch- hunt. The opposition party has borne the brunt. The public is baying for recovery of stolen funds and conviction of offenders. Opponents want a comprehensive probe that isn't sensitive to party affiliation, that is mindful of the parlous state of the economy. Buhari promised change. It's a year now. Has Change come to the streets? The president has to be scored.
National Security: Boko Haram in tactical disappearance?
If Buhari has retained many admirers it is down to his personal integrity and the dispatch with which he has contained the once rampaging Boko haram. The military was once in shambles, conceding territory and men with frightening ease. That has ended. They have been smartly re equipped and reorganized . Professionalism and motivation have been infused. Boko haram no longer holds any territories. An effective network of neighbouring and friendly countries has been forged .
And for the first time in many years, the insurgency is on the back foot. Suicide bombings have continued on soft targets but the insurgents have fled their fortress , the Sambisa forest. The Chibok girls are now being found. But normality in the Northeast remains a distant dream. Displaced persons unfortunately have remained in IDP camps. It will take a long while to restore the sort of security and confidence that can re- establish them in their homes.
It is heart warming that the government is predisposed to negotiating with the insurgents. The sort of peace needed to rebuild the northeast can only be founded on an all inclusive reconciliation , rehabilitation and re-integration. The Northeast Development Commission bill is in the National assembly. It is hoped that education and health will be given priority. Seeds of violence have been sown in that region, they must not be allowed to sprout. A comprehensive plan must be afoot to disarm and demobilize the civilian JTF when their job is done. Peace will elude that region, after this insurgency, if opportunities do not exist for the youths to be educated, gainfully employed and re integrated into normality. The president deserves an alpha for the war against the insurgents.
Rampaging Herdsmen, bloody massacres and a bias president
Ordinarily a stern president with a longstanding reputation for law and order would not find the protection of lives and property a morally complex task. But the spate of massacres of Nigerians allegedly committed by cattle herdsmen across the country has incurred for President Buhari his worst appraisals. His initial indifference to the murderous activities of the herdsmen opened him up to accusations of damaging sectionalism. The herdsmen are predominantly Fulani and Buhari isn't just an ordinary Fulani. He was once a patron of the herdsmen and their vocal advocate on herdsmen/farmers disputes. After the Agatu massacre, federal government agents spoke in manners that suggested that they were conflicted.
But more depressingly, no meaningful arrests were made, no declaration of serious intent by government to find and punish murderers. After Nimbo Enugu, the presidency fell into an embarrassing and dangerous silence. Why would the president find the loss of many Nigerian lives in an incident that had such potentially inflammable consequences so trivial that the president issued not an immediate statement. Prof Wole Soyinka was constrained to say "…I have yet to hear this government articulate a firm policy of non tolerance for massacres.." . He threw suspicions of presidential bias into bold relief when he said " …I have not heard an order given that any cattle herders caught with sophisticated firearms be instantly disarmed and arrested and prosecuted.."
The governor of Benue state, a member the ruling party, summed up the disgust of other leaders bewildered by the nonchalance of the presidency " I was not elected to lead dead people". He was polite. That was a declaration of a loss of confidence in the federal authorities to protect lives and property in Benue state. The president, critics think, has a soft spot for the violent cattle herders.
The massacres have done more than the feverish 2015 elections campaigns in polarizing the country and resuscitating divisive sentiments. The president's preferred solution of demarcation of grazing routes and provision of grazing reserves has met angry opposition in parts of the middle belt and the south. He has been accused of blatant favoritism by his opponents. The cattle herdsmen aren't the only farmers in Nigeria so why would they get preferential treatments?
Communities in the south are wary of having their lands designated grazing reserves because they suspect that these reserves would become future emirates. The president's plan was dismissed by Prof Soyinka as smacking of " abject appeasement and encouragement of violence on innocents." The farming communities have become primed and hostile. Massacres have continued. And with every massacre the President's image as a true nationalist suffers harm , national cohesion weakens.
Biafra, Nnamdi Kanu and an undiplomatic president
The president has been firm in his handling of the IPOB . No president will toy with agents of violent secession. But the prolonged incarceration of the leader of the IPOB against court orders is unjustifiable. Buhari's democratic credentials are still being examined and any sort of exuberance that cripples freedoms will spark hysteria. Buhari can be firm without being contemptuous or repressive. The emotions he exhibits when speaking about Biafra are unnecessary.
In any case, an agitation for self determination is not a demonic activity. The president must be temperate in his attitude and must seek to assuage the feelings of marginalization in the South East region. Emotional intelligence isn't cowardice. The serious agitations in the Southeast may have political undertones but the zone has suffered chronic marginalization. How has the federal government attended to the loud grievances of the region? The Southeast has a solid moral case.
Wasps perched on a swollen scrotum -The Return of Niger Delta Militancy.
It was started by the Avengers. They issued a litany of threats and blew pipelines with reckless ease. Cumulatively, the bleeding nation has lost 40% of crude oil production. The Avengers have a list of demands that looks like a script written in a fit of drunken revelry. They didn't bother to reveal what they sought to avenge. Their mutant, the new entrants, The Red Egbesu water lions are perhaps bolder and less dissembling. They took on a frightful name and announced their affiliation with the Avengers and Nnamdi Kanu's IPOB.
Their demands read like they were written by bitter PDP elements in the south south and south east. They have blown pipelines too. And they have promised to spread terror to other regions. They want Biafra. They want Dasuki released. They want judicial restrictions on Tompolo's accounts lifted. They must want an immediate cessation to the probes?
Resurgent Niger Delta militancy has worsened our economic predicament . It has thrown a dark nation into a bleaker, more miserable, more comprehensive darkness. Without gas our power generation capacity falls to the ground. Militancy in the Niger delta must be handled with circumspection. It needs to be eased off. Host communities must be spared demonization and indiscriminate military brutality. That not withstanding, to allow renegade militants cripple the nations economy , force a stoppage of the probe of suspects who looted the treasury, would be a capitulation of abominable proportions.  President should maintain military pressure while engaging local political leaders to bring back the peace in the Niger Delta.
Kidnapping – the crime that has come to stay?
An Inspector General was once relieved of his job for not containing kidnapping in Aba quickly. But now, kidnapping has become so mundane that persons kidnapped since January haven't been released and no one is bothered. Two wealthy Igbo businessmen Cosmas Ojukwu and Francis Umeh were abducted around Festac in two separate incidents in Lagos in January this year. They are suspected to have been taken by a particularly notorious ring that specializes in kidnapping wealthy Igbo businessmen.
The syndicate extorts a fixed ransom fee of a million dollars per abductee. The gang has grossed over 2 billion in the last two years. The Police and the DSS haven't managed to tackle the gang despite the huge security threat it constitutes . The Police and DSS would have cracked the cases if the hostages were prominent politicians. Yet power belongs to the people? And change has come? This Orwellian scenario is incompatible with even pretensions to change.
The president must take a personal interest in kidnapping. Many had thought that his presidency would have given kidnappers the fright it gave drug peddlers in 1984.
THE ECONOMY:
Good leaders concentrate on their weaknesses
President Obasanjo claims a knowledge of him that came to save. He says Buhari is weak on the economy. In any other country, the economy , spoken of in the manner of an addendum, suggesting a peripherality, could be everything. If the public is beginning to question 'Change' it is because Buhari has handled the economy, thus far, hopelessly poorly. It took ages to know that anything that resembles an economic team existed. Oil prices tumbled into a ditch and the president stayed seemingly aloof , junketing the world.
The naira floundered and the CBN changed policies at such dizzying speeds those whom it didn't infect with panic developed nausea. Buhari remained unperturbed. The president obviously came with no elaborate economic plan . But it is his failure to rouse himself out of self assuredness into serious damage containment that has left even his own supporters melancholic. It's no use chasing after foreign investments if those that had nestled have been scared away.
President Buhari, watch Venezuela and President Maduro
The president means well but he hasn't been able to translate his good intentions to positive outcomes. He is dedicated to uplifting the poor. But ironically it is this passion that has held him hostage. His attempts to rigidly regulate the economy has left him with constipated policies. And the poor have borne all the brunt of the crumbling economy. Venezuela is in ruins for similar reasons. President Maduro has pursued economic populism with medieval naivety. Venezuela, like Nigeria, frittered away huge earnings from oil during the boom. The Venezuelan President like his predecessor , Hugo Chavez , are addicted to demagoguery. Venezuela has retained subsidies on everything imaginable even though the government has run dry of earnings and foreign exchange. That country is now a failing state.
Petroleum Subsidy should have gone on day one.
It was taken for granted that the petroleum down stream sector would be completely deregulated without hesitation. The nation lost the financial capacity to maintain any subsidy on petrol in 2014. This president had kicked against subsidy removal in the past. But everyone had ascribed to him the political courage to make the right tough calls. The moral grounds on which he objected to complete deregulation of the petroleum down stream sector have lapsed.
The argument has shifted from moral justification for the removal of subsidy to the propriety of borrowing to maintain the subsidy. A broke nation that can barely pay salaries and that is begging for loans to finance its budget lacks the capacity to subsidize petrol. But the president , fixated on the idea of cheap and uniform prices of petrol for the suffering masses, dithered and dithered. And blew billions of scarce dollars sustaining the poorly managed, corruption ridden subsidy scheme. Until reality forced his hands. Fuel queues and frustration sprouted and littered the country. The Government had run out of dollars.
Poor planning, piecemeal thinking. The government has strangely insisted that subsidy has not been removed. That all it did was to recognize the imperative of private participation in petrol importation and the reality of a devaluation of the naira in the parallel foreign exchange market. It is unlikely this policy will meet any sustained success. Without a full deregulation of the downstream sector and without a liberalized foreign exchange regime the queues will not disappear for long. Only a resumption of substantial local refining can take away the pressure imported fuel throws on the forex market. And without full deregulation, the much needed private participation in local refining will remain a dream.
The present scenario leaves us potentially with an alarming and imminent vicious cycle. The new price cap has nudged many marketers into the black market mopping up dollars for fuel importation. They can't find sufficient dollars. Naira has resumed plummeting. As naira falls, further upward reviews of petrol price caps become mandatory. And how would a government keep announcing these price increases if the first one provoked a general strike?
The Petroleum Industry Bill is still languishing in the National Assembly. It should be treated with great urgency. It will help calm the renewed restiveness in the Niger Delta and provide the legal infrastructure for a full deregulation of the petroleum sector.
A fretful CBN and a struggling Naira.
When the presidency makes pronouncements about the value of the naira you would think the CBN has ceded control of monetary policies to it. Our poor foreign reserves have been wasted supporting an unrealistic value of the naira. And the billions have been mopped up by corrupt officials and shrewd middlemen who get dollars at the official rate only to sell at 100% profit in the black market. The poor never gets dollars at the official rate. The government retains the delusion that the naira has not been devalued. Yet it would allow a government agency work out the new petrol pump prices using rates obtained from the black market.
Manufacturers and importers can hardly access dollars at the official rate. Windows for corruption have been inadvertently created. There is so much unevenness and so much uncertainty. Foreign investments have literally disappeared. Government's economic plans do not address the challenges on the streets. Oby Ezekwesilli campaigned for 'change' . she now labels the government's economic direction as archaic. And she aptly described Buhari's methods as 'command and control' economic strategy. "It didn't work in 1984. It won't work now".
CBN has tried to stifle the demand for dollars. But with the economy massively dependent on the importation of nearly everything, that effort has had no more than a cosmetic effect. The refusal to liberalize the foreign exchange market and substantially allow market forces to determine rates, opponents argue, is the reason the country's investment climate is unfriendly. But the president insists that previous devaluations have only ended in hardships. And Governor El-Rufai agrees with him. Angola, faced with dwindling incomes due to poor crude prices, has devalued severally in the last one year. But the gap between the official and black market rates has remained incurably wide.
A Budget of maggots, and of hope.
The demons that beset the budget did no favours to the reputation of this government. They are familiar demons though. But having run on change , having promised penny-pinching fiscal discipline, a budget filled with maggots was unthinkable, sacrilegious. Credit must be given to the government for seeking to increase capital expenditure. Plans to invest heavily in roads and rails are commendable. But until recurrent expenditure is properly circumcised, no real development will come from these budgets of consumption. Governments, routinely, treat budgets with disregard. Will this government faithfully implement the budget? The government must concentrate on diversification of the economy and stimulating job creation. Hopefully the budget will kick in soon.
The vital signs are bad, very bad but hope stubbornly roams beleaguered streets
Our GDP has nose dived, the economy suffered a negative growth in the first quarter of this year. The worst growth since 25 years. Recession beckons. Lack of clear direction has precipitated massive capital flight. Inflation rate has hit double digits. We have hemorrhaged jobs and unemployment has hit the sky. Yet hopes of quick recovery abound on the streets. The difficulties are perceived as temporary. Hope is good but wishful thinking is unhelpful. Only sound systematic economic planning and sustained peace in the Niger Delta will rescue the country.
Does President listen to his economic advisers?
President Buhari has a strong personality. But he doesn't have a modern grip on economic issues. His economic advisers are knowledgeable. So why is the government's economic direction so confused. Why is the government comfortable with the indignity of avoidable reversals. Why is government trapped in subsidies that never reach the poor? Does the president have the humility to surrender quickly to superior ideas?
War Against Corruption – good start but , too narrow, too selective
The anti corruption agencies have revved their once comatose engines. The quality of their work will be judged by conviction rates and ethical compliance. The president was favoured by many for a presumed ability to stamp out corruption and impunity. This perception is built on his personal attributes and a pedigree of strong aversion for moral perversion . But the war against corruption needs much more than the asceticism and righteousness of the president. It needs dexterity and planning. It needs sociocultural engineering and systematic elimination of opportunities for corruption. Mere punitive measure and a rash of custodial sentences for theft of public resources will send a message but wont do much more.
That not withstanding, the president would inspire confidence by securing high profile convictions. Institutions are indispensable in the fight against corruption. And Prof Pat Utomi espouses the fundamentality of institutions and denounces the priority often placed on strong men in nation building. We don't have institutions yet. They won't sprout overnight. In the face of rampant impunity and massive looting of treasury, even prosecutions instigated by vindictiveness and partisanship is in the interest of the masses. Selective justice is better than unbridled impunity. Opponents of the government argue that selective justice is borne of corruption. However, every justifiable investigation and prosecution sends a message and raises the bar. The anti corruption agencies will mature and acquire neutrality and professionalism if our multi party democracy remains very competitive.
Of a greater worry is the apparent restriction of efforts to theft of public funds alone. The streets are still littered with brazen corruption. There has been no attempt to create attitudinal change or to raise public consciousness. Policing agencies have continued largely in their old ways. All encompassing predatoriness. The police still collect bribes from motorists in broad daylight. Male Customs officers still frisk and abuse female suspected smugglers at Seme Border. Such conspicuous routine corruption is the corruption the ordinary people encounter. It creates general apathy and cynicism. Opponents of the president question the utility of any war against corruption that lets so much go on daily on the streets.
Broken windows theory would suggest that a meticulous clean up of routine malfeasance will reduce the incidence of more serious crimes . The president was expected to have dealt instant blows to the sign posts of corruption in the society. The nation had looked forward to a new improved war against indiscipline (WAI). He was expected to kick start a social renovation. But the social space has remained dilapidated , dysfunctional and overrun by weeds. So much they say is in the pipeline. We can only hope
The rule of law, and echoes of 1984
Opponents had labeled him an unrepentant dictator. But his supporters had craved a bit of his steel. And they swatted away doubts – a disciplined man would observe the restrictions imposed the system. So they predicted the making of an exemplary democrat. Conscious of his pedigree that spreads jitters, he proclaimed himself loudly – a born again democrat. Buhari's work was therefore cut out. Be tough, be very tough but be submissive to the rule of law.
The cases of Nnamdi Kanu and Ibrahim Dasuki have proved good tests for the strongman's democratic conversion. The authorities had rushed to arrest Kanu even before they had done any real investigation on him. Forced to come to court with a poorly strung case, the accused was granted bail after bail. Strangely, the federal government refused to obey the orders of judges before whom it arraigned a citizen of the country.
Dasuki has spent months getting bails and being rearrested. The orders of judges to release him on bail have been openly disobeyed. Government lawyers told the Ecowas court recently that he is being offered personal protection. By an indefinite and arbitrary detention? They even declared him a flight risk. They chose to be oblivious of the fact that the judges that granted these accused persons bail had weighed these issues.
The irony is that in 1984 these actions would have been 'lawful'. Decrees existed to justify such tyranny. But in 2016, these actions are predicated on no existing law, not even an obnoxious law. Dangerous precedents are being set. Personal freedoms and the sanctity of subsisting judicial decisions are non negotiable.
Many would argue that a few excesses are excusable to retrieve the streets from the stranglehold of crime. NYPD's proven successes would recommend that in the face of very weak institutions and overwhelming crime rate, crime control ethics must trump due process considerations. But the problem in African settings is that such arbitrariness always opens the door to unmitigated political persecution and ultimate instability.
Foreign Relations
The president's integrity is widely acclaimed. He enjoys the respect and co operation of world leaders. His supporters share the optimism that the world would render to this government all the help it needs to succeed. The president has been accused of truancy by critics. He has set a record of the most foreign trips by any president in one year. The preoccupation with foreign trips is not an exercise in frugality, they protested.
While he is yet to articulate a clear foreign policy direction , he has made concerted efforts to pressure the West to repatriate the country's stolen wealth. He has improved the West's perception of our military's efficiency and ethical orientation. Military co operation, support and trainings have resumed with many western countries and these have proved invaluable to the sustenance of our momentum against the insurgents. The recognition by the West that the government is checking impunity and applying resources frugally would help to attract the loans and assistance we need to finance our budget, to re-stimulate our economy. Without these loans it's unlikely we can engage in any meaningful economic diversification.
One year after
Change hasn't come. The worst, economic analysts say, is yet to come. A full blown economic crisis is imminent. Are the masses braced for a hit? The majority are optimistic that real growth will start after this storm. Their confidence in the president is long-suffering. President Buhari will surmount these early difficulties.