By Festus Ahon
ASABA — Governor Ifeanyi Okowa of Delta State, yesterday, threw his weight behind the reforms being carried out by the Federal Government in the oil sector, insisting that the long-term benefits cannot be quantified.
Okowa, who stated this when he received the management of Warri Refinery and Petro-Chemical Company, WRPC, led by the company's Chief Operating Officer (Refineries), Mr. Anibor Kragha, noted that the reforms would cause immediate pains on Nigerians.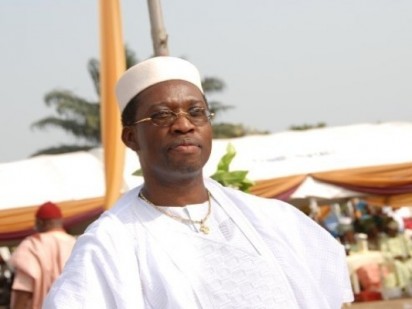 He said: "If the refineries succeed, Nigeria will succeed and the different states will succeed because the importation of fuel has impacted negatively on the revenue of government. All the state governments are in support of the liberalisation of down-stream oil sector of the economy because, we are caught in the web as the price of oil is very low and there is no foreign exchange to continue to import fuel.
"I sympathize with all Nigerians, we did not anticipate this situation. I believe the Federal Government will find ways to cushion the effects of the liberalisation but, above all, there are lessons to be learnt from the situation.
"We need to diversify our economy as quickly as possible. The restructuring of the Nigerian National Petroleum Corporation, NNPC, and the liberalisation of the down-stream oil sector, if followed through thoroughly, will impact positively on the economy and create jobs for the citizenry."
Decrying the activities of pipeline vandals, the governor said such act had negative effect on the environment and the resources of the country.
He added that activities of economic saboteurs had affected negatively oil production.
He said "an advocacy committee led by the deputy governor is currently on sensitization visit to oil-bearing communities for the people to protect the piplelines and government property in their areas."