By Daud Olatunji
ABEOKUTA- Former President Olusegun Obasanjo on Thursday condemned the rivalry for supremacy among Yoruba monarchs.
Obasanjo spoke while hosting the new Olubadan of Ibadan, Oba Saliu Adetunji at his presidential hiltop residence in Abeokuta, Ogun State capital .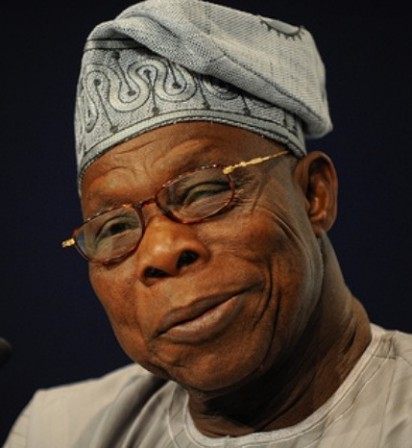 The former President who described the hierarchical struggle as "a distraction which could result in setback", noted that good governance and welfare of their subjects should be paramount to them.
He explained that the monarchs should jealously guard the honour accorded to their offices and also demostrate mutual respect for each other.
"I think that what is more important is to give good governance to the citizens and also have mutual respect for ourselves.
"When I was President and even now, I usually accord respect to all Presidents, particularly to the ones with small populations.
"I do this because I realised that no matter how densely populated a country might be, it has the same one vote at the United nations just as a country with few people.
"For instance Nigeria with a apopulation of about 180 million has the same vote with Saotome whth a population of 150,000," he said.
The former President who recalled how he consulted with Gov. Abiola Ajumobi of Oyo state during the tussle for the obaship of Ibadan commended the governor for "taking the right step".
Obasanjo who said that it was God who enthroned the monarch prayed that He would strengthen him to succeed.
He noted from experience that just like the Egbas in Ogun, the people of Ibadan in Oyo were not easy to govern.
He, therefore, urged the monarch to be trustworthy and ensure that he dispensed justice without justice.
"Though it is all mankind that are diffucult to govern, but I also know from experience that the peoples of Egba and ibadan particularly are not easy to govern.
"I pray that God who puts you there will help you to succeed.
"What is most important to any leader, be it traditional, political or religious is for him to be trustworthy.
"Nobody is perfect, but once you are queried over some issues and you are able to defend yourself well, you can then leave the rest to God
In his response, Adetunji commended Obasanjo for his role in his emergence as the 41st Olubadan.
He called for unity among the monarchs in Yorubaland as part of efforts to move the race forward.