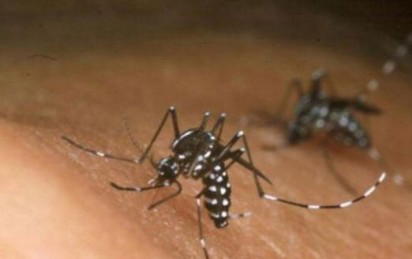 By Sola Ogundipe, Chioma Obinna & Gabriel Olawale
RENOWNED Virologist and President of the Nigeria Academy of Science, Professor Oyewale Tomori, has said the discovery of a strain of Zika virus circulating in Brazil and other parts of the Americas in the Cape Verde area of Africa, should worry Nigeria.
Tomori, who is Head of the World Health Organisation, Advisory Panel on Yellow fever, and Chairman Lassa fever Control Committee in Nigeria, advocated improved surveillance system to prevent spread of Yellow fever to Nigeria and other West African countries.
"We had thought that the return of Zika, even as a 'changed' or 'mutated' should not cause any severe disease in West Africa, since we have evidence of previous infection with Zika and other related viruses (Yellow Fever, West Nile, Dengue) in Nigeria and some countries in West Africa.
"Finding Zika in Cape Verde should be of serious concern to us in Nigeria. This tells us that  the Zika outbreak is not only a problem of South America, but one that is knocking on the gates of West Africa.
"In Nigeria, we need to increase our surveillance for Zika transmission and congenital malformations, such as microcephaly, as well as Guillain-Barré syndrome. In particular, we need to step up our preparedness efforts for early detection, confirmation and management of potential complications related to Zika infection.
Further, Tomori said: "To achieve (i) above, we must resuscitate our moribund and comatose national disease surveillance system and in particular, our mosquito-borne virus disease surveillance system- at the Department of Virology, University of Ibadan and the National Arbovirus Research Institute at Enugu.
"We should, according to the WHO, heighten risk communication to pregnant women to raise awareness of complications associated with the Asian type of Zika virus and promote protection steps to avoid mosquito bites as well as sexual transmission. Any Nigerian who has travelled to any of the affected countries, and comes down with a febrile infection should be tested for evidence of Zika virus infection; if found positive, he should avoid sexual contact with his spouse, because Zika virus can be transmitted sexually."
"With Zika arriving at the gates of West Africa, and Yellow fever raging on in Angola and DR Congo, Nigeria will resort to her one and only defence against disease outbreaks – organize vigils and worship in mosques, to plead with God, who loves Nigeria so much, not to let either of the diseases enter Nigeria.  We are the same Nigerians, some of whom will travel to Angola and DR Congo, with fake yellow fever vaccination cards.
On Yellow fever, Tomori disclosed that at an emergency advisory committee of the WHO in Geneva, Switzerland, the spread of Yellow fever in Africa was declared as a serious concern and advocated drastic expansion of vaccinations to combat it.
"The committee was of the opinion that we have a serious issue on our hands, but it does not constitute a public health emergency of international concern. The next step is to build up enough capacity to routinely vaccinate children in the tropics everywhere there is risk."
He however, noted that between 2007 and 2012, all the countries in West Africa and including Cameroon and Central African Republic, except Nigeria have conducted a mass preventive vaccination against yellow fever.
"At the last count, over 100 million Nigerians are classed as vulnerable to Yellow fever infection. There was a plan to conduct Yellow fever preventive mass campaigns in Nigeria for the susceptible Nigerians over a 5-year period between 2012 and 2016," Tomori noted.