By Chimaobi Nwaiwu, Nnewi
The Civil Liberties Organisation, CLO Anambra State has vowed to pursue to its logical conclusion the alleged murder of Nonso Uchenwoke, by policemen from Okpoko Police Station in Anambra state until justice is done to the family of the victim.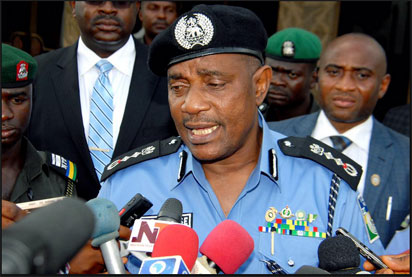 CLO Legal Secretary in the state, Comrade Justice Ijeoma, told newsmen that it appears that the Anambra State Police Command cover up the alleged murder of the 40 year old man.
Uchenwoke who hailed from Ihembosi in Ihiala Local Government Area of Anambra State was said to have been beaten to death by some Policemen from Okpoko Divisional Police Station by  a team allegedly led by CPl Obiakor on the invitation of Ada Ojukwu,who is also said to be a Policewoman attached to the station.
Callistus Uchenwoke, the elder brother of the deceased and the CLO had dispatched a petition to the Inspector –General of Police (IG), Mr. Solomon Arase, a copy of which was sent to the Anambra State Commis-sioner of Police, Mr. Hosea Karma, deman-ding the immediate arrest and prosecution of the perpetrators of the heinous acts.
But Ijeoma expressed displeasure that the State Police Command has not arrested the suspects, saying that information available to them indicated    that the Policemen, including the Divisional Crime Officer, DCO 11, were just invited to make statements, after which they were allowed to go.
"I am shocked that after making statement they were allowed to go in spite of our petition. And that deepens our suspicion, with the    denial of      the State Police Command Public Relation Officer, PPRO, that    their men were not involved in the murder, that Police Authority in Anambra State is playing games with human life.
"We want to make it clear to all involved in the matter that CLO was prepared to go the whole hog with the family to ensure that justice is not only    done, but manifestly done    in this matter" said Ijeoma.
But the PPRO, Mr. Ali Okechukwu a Deputy Superintendent of Police, DSP insisted that Policemen were not involved in the alleged murder, saying that it was perpetrated by some other persons.
However, the Divisional Police Officer, DPO  was said to have been redeployed, but it was not clear if it was related with the alleged murder of Uchenwoke.
Sat news 21…….27/5