By Onochie Anibeze
He reeled out some challenges but exuded so much confidence that progress would be made.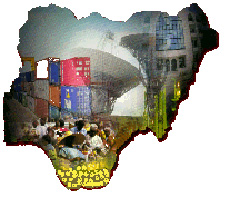 How can Nigeria reduce the accident rates in our country? How can commercial bus drivers, truck drivers and even private individuals show great discipline on our roads and save lives?
The Federal Road Safety Corps said that they are pulling all the strings and making all the efforts possible to bring sanity to our roads. But they know that they may not achieve their objectives if the Nigerian road users are ignorant of the traffic rules, if drivers continue to over-speed and if people continue to overload the vehicles that convey people and goods to different destinations.
It was against this background that Boboye Oyeyemi, the Corps Marshal led his team to address the media yesterday in Lagos. He intends to be in other places to campaign too. He was eloquent on his plans and implementation strategy. However, he repeatedly charged the media on the role expected of them in the campaign to save lives on our roads.
"Nigeria loses 3 % of our GDP to road accidents annually and this runs into trillions of Naira," Oyeyemi said in an interesting and serious presentation although spiced with humour.
"We need to save lives. We need the media to help. There are campaigns that you will help to drum well to Nigerians. We must begin to use rear seat belts. Doing that saves lives. The drivers of  vehicles that carry items that are over the weight capacity of their vehicles  are courting death. There is also the danger of over-speeding. Most of the accidents are caused by over-speeding and that's why the speed limit device for commercial vehicles is very important. It will be done to save lives.
Transporters who have started using it rarely have accidents. The facts are there. We also need the public to know that 122 is our road emergency number. Everybody should know this number and call it in case of emergency on our roads. We need to popularise road safety ideals. Speed kills. Money cannot replace life. Safety on our roads is challenge all of us must join hands to achieve." He spoke more on other issues.
Assistant Corps Marshal Nseobong Akpabio made some clarifications and Oyeyemi assured that their campaign for road safety will be sustained.