By Bartholomew Madukwe
 Mrs Owanari Bobmanuel Duke is a  former First Lady of Cross River State. She is a legal practitioner, an entrepreneur, a certified mediation/dispute resolution consultant and a  philanthropist. She is the Managing Partner of the Law Firm of Duke & Bobmanuel and Country Director of EMPRETEC Nigeria Foundation,  a United Nations Centre for Trade & Development (UNCTAD) private sector support initiative to help Nigerians achieve higher levels of productivity and competitiveness among small and medium-scale enterprises, SMEs.   
In this interview, she speaks on  the  need to review customary laws,  why  federal and customary laws must address the rights of  citizens equally and other related matters.
Excerpts:
The exposure of several cases of child-abduction, forced conversion and coerced marriage has revealed the fault lines of religion and ethnicity that continue to bedevil Nigeria. In view of this, what would you say about the imbalance or gender disparity in Nigeria's laws?
Nigeria as a country is relatively young.   Our laws are work in progress. Some of these laws were enacted or promulgated under different norms, societal and religious sensitivities. As such, these challenges are tests that determine their adequacy and help in making a case for an update or outright repeal. There is a strong imbalance or gender disparity in certain pivotal laws. The society and accepted norms at the time some of these laws were enacted are not what they are today. For instance, Section 353 of the Penal Code, which applies to the northern states, provides that an indecent assault against a man is a felony, punishable by three years in prison but Section 360 holds the same offence against female as a misdemeanor  punishable with two years of imprisonment.
This sort of glaring imbalance tends to send the impression that women are inferior to men and questions the parameters the legislators who made the Penal Code used to reach such conclusions. Given the high rate of indecent assaults against women, which is definitely more than that of men, this distinction shouldn't exist.
Don't you think that with family formation in Nigeria, the issue of gender parity should be settled at home and not in the letters of the law?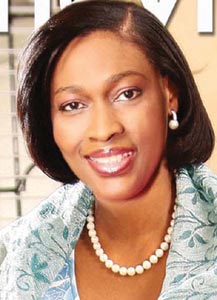 I maintain that the first place to start the discussion on gender parity is in the letters of the law because if the law presents women as worthy of lesser vindication, it would naturally follow that the law enforcement efforts for these assaults, when reported, are likely to be less vigorous than if they were on behalf of a man.
Nigeria has also ratified a number of international conventions and regulations on gender equality and prevention of discrimination against women, both directly and indirectly. Article 2 of the Convention on the Elimination of All Forms of Discrimination Against Women (CEDAW), which Nigeria ratified, requires all signatories to condemn discrimination against women in all its forms, agree to pursue by all appropriate means and without delay a policy of eliminating discrimination against women, including to repeal all national penal provisions which constitute discrimination against women.
With this Convention, one would expect that we would review our local legislations with a view to addressing these gender gaps and discriminatory practices which create room that inhibits women.
Following this, we need to take a closer look at our customary laws, traditions and beliefs with a view to evaluating them carefully to ensure that, in all respects, women are treated with the same degree of respect as men, particularly with regard to female  physical and mental safety because it is established that  customary law is a mirror of accepted usages.
It (customary law) has flexibility and adaptability to changing circumstances, as one of its foremost features adapting it in line with best practices on gender parity, should not be a Herculean task.
The bill, titled, "Gender Parity and Prohibition of Violence against Women", which was presented by Abiodun Olujimi, representing Ekiti South, has been thrown away by the Senate. What is your view on this development?
We need to look at why the Senate threw out the bill and possibly go back to the drawing board to ensure that those issues raised are addressed.
In many instances, traditions and customs have been blamed as major stumbling blocks to the bill, which shouldn't be. As I said earlier, culture is not stagnant. This can be observed in different civilisations. What was the norm in my mother's and grandmother's time  is no longer the accepted norm today.
In my view, if there are cultures today that aid gender discrimination, I will join Justice Niki Tobi in referring to them as   repugnant to natural justice, equity and fairness (as determined objectively) and   these cultures and the parameters used to reach such conclusions should be re-evaluated.
I will like to reiterate that the conversation should continue. If  the tempo is maintained,  eventually the gender parity bill will be passed. I will like to believe that the legislature is open to further dialogue and consultations.
Nigerians should continue to debate gender parity and violence against women. With this ongoing conversation, with time, people's minds, attitudes and beliefs, no matter how strong, will begin to change and what was accepted before will no longer be the norm- the one culture adapts. By the grace of God, at such a time, the bill will be looked at from a different perspective when it goes back for vote on the floor of the Senate.
Beyond the bill, what other gender-based issues do you think need to be addressed?
While the Constitution provides for equality and freedom for discrimination, there is the pivotal need to look at other laws directly or indirectly dealing with women.
For instance, irrespective of equality enshrined in the Constitution, you still have a Section in   Section 55 (1d) of the Penal Code that allows the beating of a wife by her spouse for the purpose of correction.
Something like this is bound to continue because presently there are no laws that criminalise gender-based violence, while some federal laws condone such violence. Until 1999, a woman could not secure an international passport without the consent of her husband, regardless of her age or stature.
Under the Police Act, a serving female police officer may only marry with the consent of the Commissioner of Police if she has served for at least three years and her intended husband is of good character. No similar provision exists for male officers.
Under the Penal Code, a man may beat his wife so long as he does not cause grievous harm. The grievous harm is defined as loss of sight, hearing, speech, facial disfigurement or life threatening injuries. However, outside of these injuries, there is a lot of room for a man to do grave damage to his wife particularly emotional and psychological damage.
These discriminatory rules need to be addressed by laws which can be enforced by the law enforcement agencies. They will provide quicker and more lasting solutions than recourse to the courts, which a vast majority of women do not have access or the resources to achieve.
If the aforementioned bill is passed, a widow in Nigeria would automatically become the custodian of her children in the event of the death of her husband, and would also inherit his property. What do you say about this?
Widowhood and inheritance are integral parts of our culture across the nation. However, the rules have changed in some quarters; thanks to judicial pronouncements and decisions.
There is a landmark case of Mojekwu and Mojekwu where the court clearly stated that women are not chattels to be inherited and they are entitled to inheritance.
The judgement did not stop there but went ahead to say that any culture that says otherwise is repugnant to natural justice, equity and good conscience and as such should be shoved aside. From this background, the bill will be concretizing and ensuring a holistic acceptance of the above decision. I personally will not consider any contrary view as fair, just or equitable.
Given the way in which the potent mix of religion and ethnicity intersects with the Constitution, what is your advice to  lawmakers  in  ensuring that abduction of teenagers for marriage is brought to an end?
The first thing is that we need to review our  laws and assess what they address. There is also the  need for our legislators to look at the spaces and loopholes that today need to be filled in our laws.  We have a dual legal system in Nigeria- the federal law and customary law. We need to carefully ensure that there is a balance between the two recognized laws and address the rights of all citizens equally.
There is no definition of a child in the Constitution. What guides my definition is what paediatricians have defined it – age 18. Coincidentally, that is also the age of suffrage in Nigeria. Clearly, the government and society must agree that persons under the age of 18 are children and cannot make important decisions. So the definition I draw from this inference is that any person under the age of 18 is a child and requires the consent of both parents to be married bearing in mind her best interest, growth and development.
With gender equality, we need to have more people join the conversation. Cultures adapt according to what society deems acceptable. The more people begin to believe that it is unfair for a girl to be abducted and married without her parent's consent and the more people talk about it, the more the wheels will spin in the minds of many. This will cause people to re-evaluate their thinking on whether it is truly fair.  That is how change happens. It is not by force, but by logic and conversation.