Sen. Chris Ngige, the Minister of Labour and Employment, says the Federal Government has initiated empowerment programmes to engage unemployed youths against the proposed N5,000 monthly stipend.
Ngige disclosed this at the Special Day of the National Directorate of Employment (NDE) at the ongoing 27th Enugu International Trade Fair on Friday.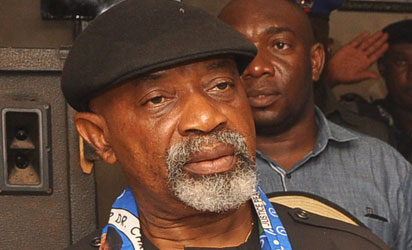 He said that there were ample opportunities for unemployed graduates in the country in the 2016 Budget.
"Instead of paying youths N5,000 monthly for doing nothing, the government has initiated plans to engage hundreds of thousands of youths in the country with over 10 empowerment programmes.
"Some of the intervention programmes will be spearheaded by the NDE including Teach Nigeria, skill acquisition and community services," Ngige said.
The minister said that some of the youths would be employed at the end of the programme, while others would be assisted to start their own businesses.
"When you enter the programme, the person would be earning far more than N5, 000 depending on his or her input," he said.
Ngige said that the Federal Government had started taking stocks of all the skill acquisition centers in the country and would soon roll out training programmes for them.
He said that he appreciated the support of the private sector in the provision of jobs, stressing that creation of sustainable employment in the country was basically a challenge for the private sector.
The minister said that there was need for economic diversification from oil to other areas such as agriculture and pledged government's commitment to tackle poverty in the country.
Earlier, the Acting Director General of NDE, Mr Kunle Obayan, also expressed the commitment of the directorate at reducing unemployment rate in the country to minimal level.
He thanked the Enugu State Chamber of Commerce, Industries, Mines and Agriculture (ECIMMA) for its continued partnership with the directorate and for conducting a successful fair.
The President of ECCIMA, Rev. Ugochukwu Chime, thanked the minister and the NDE for always contributing to the success of the fair in the state.
Chime described NDE as a strategic partner in the international trade fairs in the state.
He said that the theme of this year's fair was in line with the chamber's resolution to improve the economy through economically driven actions and policies.
The theme of the ongoing fair is 'Diversification of the Nation's Economy: From Rhetoric to Coordinated Action'.