By Ndahi Marama
MAIDUGURI—Borno State Government yesterday, lamented that one of negative effects of the activities of the Boko Haram insurgency in the state was the inability to complete N17 billion roads and bridges projects in Maiduguri metropolis, including three-kilometre Lagos Street Bridge awarded in 2012.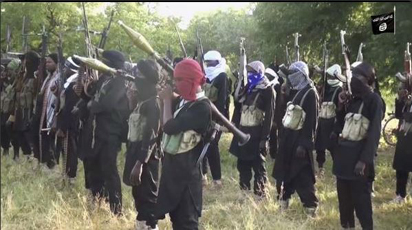 The insurgents, according to government officials had targeted roads construction workers especially engineers and the routes through which building materials were transported to various projects sites in the state.
The roads projects cover a total distance of 48 kilometres, including the Old Maiduguri 7.5 kilometer dual carriage way.
Commissioner of Works and Transport, Alhaji Adamu Lawan disclosed this at the Maiduguri-Bulumkutu and Lagos Street project sites, while briefing newsmen over the uncompleted roads projects..
The affected construction firms, according to him; include Eighteenth Engineering Company, EEC, Grand Scope Company and a Kano-based Hajaig Construction Company handling the Bulumkutu roads projects that had been stalled by insurgency and insecurity of engineers and other workers.
According to him: "The non-completion of these roads and bridges in Maiduguri in metropolis was caused by the insurgency. We are very frustrated over this development. It prevented the haulage of roads construction materials and equipment to sites; while the lives of sites engineers were threatened, including the killings of some contracting partners in 2013 and 2014 at three different project sites in Borno State.
"Hajaig firm had; for example, brought in its laterite from Damboa, 87 kilometres from Maiduguri, unfortunately the road was closed to motorists for almost two years ago. Other roads construction equipment had to be transported from far away Kano to this Bulumkutu project site. The state government had wanted to revoke this contract, but doing so could lead to the loss of over N2 billion."
He however said the Bulumkutu high density community roads complex had reached 98 per cent completion, explaining that the remaining two per cent, included roads' marking and painting.
Subscribe for latest Videos