By Onozure Dania
Lagos—The Court of Appeal, sitting in Lagos, has granted N2 million bail to the embattled ex-President of Nigeria Guild of Actors, NGA, Ibinabo Fiberesima, yesterday, pending the determination of her appeal at the Supreme Court over five years imprisonment slammed on her for manslaughter.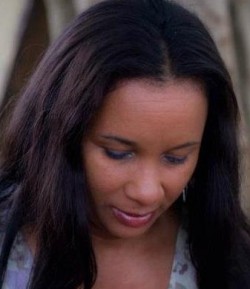 Justice Deborah Oluwayemi of the State High Court had, in 2009, convicted Fiberesima of manslaughter, holding to the fact that her reckless driving was responsible for an auto crash, which claimed the life of one Dr. Giwa Suraj on the Lekki-Epe Expressway.
While sentencing Fiberesima to five years imprisonment, Justice Oluwayemi overruled the decision of the state Magistrate's Court, which earlier ordered her to pay N100, 000 for the offence.
Dissatisfied with the judgment, she approached the Court of Appeal to nullify the judgment, but the court also affirmed it. She further approached Supreme Court and the matter is pending.
Subsequently, Fiberesima filed an application before the Court of Appeal, praying the court to release her on bail pending when the Supreme Court would hear and determine her appeal against the appellate court's judgment.
'She's needs care after breast cancer surgery'
In an affidavit of urgency filed before the court in support of her bail application, one Victor Eden said Fiberesima had just undergone surgery for breast cancer and was still under the watch of her doctors.
Eden said Fiberesima's surgical wound had yet to properly heal, adding that the actress was afraid that her life might be endangered if kept in the prison custody.
He said it would best serve the interest of justice to release Fiberesima on bail, while the Supreme Court's decision in her case was being awaited.
The Lagos State government, in its opposition to granting the applicant bail, said the presumption of innocence no longer inures in Fiberesima's favour since she has already been convicted.
The applicant has also made no appeal against her conviction, but against her sentence. There is also no evidence that she visited the clinic at the prison for treatment even though she has been in prison for about three weeks.
Judges disagree on bail
The state lawyer, Mrs Rotimi Odutola, said if the appeal for bail is granted, it should contain conditions that will compel the applicant to pursue her appeal at the Supreme Court.
After listening to submission of both parties, Justice Sidi Bage, who led the three-man panel, granted the convict bail in the sum of N2 million, with two sureties in like sum.
Justice Samuel Osuji, who read the lead judgment, held that there was nothing in the record of the court that showed that the convict once jumped bail, adding that there was enough evidence before the Court that the convict has health challenge.
However, one of the three-man panel, Justice Y. B. Nimba, did not agree with the panel. She held that no special circumstance exist for the grant of bail.
Subscribe for latest Videos