By TOFARATI    IGE
Following  the macabre social media drama that played out between the 'Pakurumo' singer, Wizkid and top blogger, Linda Ikeji last week, we take a look at other celebrities that have been at daggers drawn with the blogger.
Olamide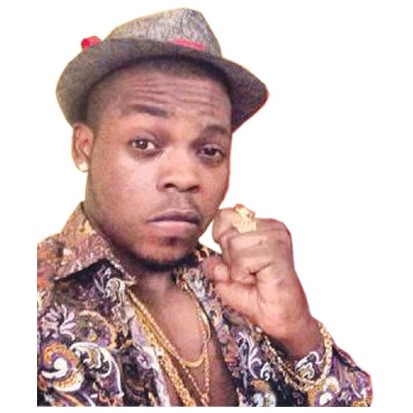 'Durosoke' rapper, Olamide, bared his fangs at the gossip-peddler in 2014 when she published a story that he was expecting a baby with his longtime girlfriend.
Olamide took to his social media pages to vent that Linda never publicises any good thing that happens in his career, but she's always eager to post negative news about him.
9ice
Alapomeji singer, 9ice is another entertainer that doesn't think too highly of Linda. The lanky singer once issued a stern warning to the blogger never to post any of his songs without his permission.
He wrote, 'I will kill…I will fight anybody that dares put my song on the internet for free. Where was Linda Ikeji when I was out with my first album? Linda Ikeji, who are you? I don't even know her; Linda Ikeji, if you are expecting a dime from me; fa fa foul. You pay me before you upload my music.'
Funke Akindele
Popular and well-loved thespian, Funke Akindele didn't find it funny when Linda reported in 2015 that a post on Funke's Instagram page was poking fun at Toyin Aimakhu's marital crisis.
Funke, who studied Law, thereafter threatened Linda to take down the post within 24 hours, or she would sue her.
Chris Okotie
When it comes to people who Linda Ikeji has stepped on their toes, it cuts beyond the entertainment industry.
Popular cleric, Chris Okotie, also had his fair share of 'beef' with Linda, when she published a story that the pastor who presides over the Household of God Church supports Christians having tattoos.
Okotie later issued a public statement in which he wrote, 'As you read this, a casual remark made by Rev. okotie in response to a parishioner's question on the propriety of Christians having tattoos was twisted to portray the man of God as endorsing the untoward practice. One Linda Ikeji used her blog to promote this falsehood…'
Tonto Dikeh
Newly-married actress, Tonto Dikeh, was also not pleased with the kind of stories Linda Ikeji publishes about her. She took to her Twitter page to address the issue. She wrote, 'When will you grow up and learn? When really would you ever be happy enough to ignore the hate you feel inside? You're suffering and I feel bad for you, but I'm praying for you.'
In another tweet, she wrote, 'You choose not to write about my success, f**king big deal, but you reduce and embarrass yourself by picking fake news from fake accounts. You're dying slowly…'
RMD
Veteran actor, Richard Mofe-Damijo (RMD), was incensed when Linda reported in 2012 that he built a N250million home in Ikeja.
In his reaction, RMD, who was a Commissioner in Delta State at the time, wrote, 'It has been brought to my attention that one Linda Ikeji character who I understand is a gossip has put up a story about my N250m…I'd like to sound a warning to her to desist from fabricating stories about me and get a life…'
Jim Iyke
Jim Iyke, as we all know, takes no prisoners when he's upset.
When Linda published a story that didn't go down well with him, he tweeted, 'It's my handle and my space. I do with it what I please.
If that hermaphrodite witch, Linda and her lame employees don't like it, then hug a transformer!'
Toke Makinwa
Radio personality and party pooper, Toke Makinwa, has also had some beef with Linda in the past.
Toke once took to her radio show to say, 'I don't think Linda Ikeji is a role model. She's a gossiper, she sells gossip.'
Yemi Solade
Handsome actor, Yemi Solade, called out Linda after she took pictures of his family from his social media page and posted it on her blog. The actor was so enraged about her act and he put her on blast.
He wrote, 'I posted pictures on Facebook and some funny Nigerians began writing stories from my pictures. I have to mention Linda Ikeji; it's not fair…'
Leke Adeboye
Frontline cleric, Pastor E. A. Adeboye's son, Leke, also had grievances with Linda, after she published a story that his wife was pregnant.
At the time of publishing the story, Leke and his wife had already welcomed their child. He took to his Twitter page to write, 'We done had the baby already. For real gist, follow me. Your source is slow and very unreliable.'