By Providence Obuh
Nigerian Export Promotion Council  (NEPC) has announced plans to create about 1.5 million jobs in the next five years via Nigerian Diaspora Export (NDEX) Programme.
Director-General, NEPC, Mr. Segun Awolowo, made this known at a stakeholders' workshop organized by the council in Lagos, explaining that the NDEX programme had been part of the council's efforts to rebrand the image of Nigeria, outside its shores, thereby generating more revenue for the nation.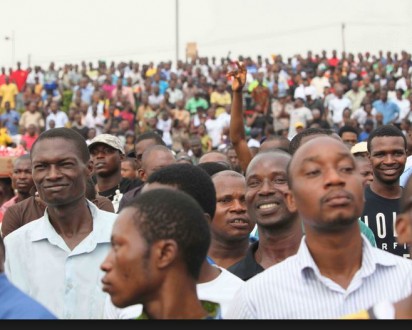 Awolowo who was represented by the South West Regional Head of the council, Mr. Olusegun Faleke, stated, "There is no doubt that the essence of our gathering today underscores the crucial role that Nigerians living in the diaspora are expected to play in this programme, given that about 15 million Nigerians live abroad, generating over $21 billion so far as recorded by World Bank in 2013.
"Now this is just a paper work, it is likely the populations of Nigerians living abroad are more than that.
"The NDEX Programme is the one that seeks to leverage on the presence of Nigerians in Diaspora, using their advantage of creating a strong 'External Demand Pull' for indigenous foods, fashion and other products.
"We have emphasis on key areas, and they are the Nigerian Heritage City (NHC), The Nigerian Cuisine beyond Borders (NCBB) and the Diaspora Export of Non-Oil Products (DENOP)
"The NHC seeks to create a formalized hub where Nigerian products and services would be displayed just like we have back home in Nigeria.
"This would be established in countries where there is a large concentration of Nigerians like the United States and London, and this would be akin to the China towns that we have today.
"The NCBB, which entails the cuisine, would also rebrand the Nigerian foods from the packaging and cooking to meet up with international standards and world cuisine brands we know today
"All these sub-programmes under this NDEX would create not less than 1.5 million jobs for Nigerians both within and outside the country, because it will definitely increase non-oil exports," he said.
Faleke said that the programme would obviously bring about a high value addition to non-oil products and services in the country at a time when the nation needs to revive its manufacturing, agricultural and industrial sectors.
He added that the programme would be boosted by the utilization of the African Growth Opportunity Act (AGOA) and the Export Development Fund (EDF)