By Levinus Nwabughiogu
ABUJA – Deputy National Publicity Secretary of All Progressives Congress, APC, Comrade Timi Frank has described as reckless, baseless and unwarranted the comment by the party's national chairman, Chief John Odigie-Oyegun that finding replacement for Lai Mohammed was difficult.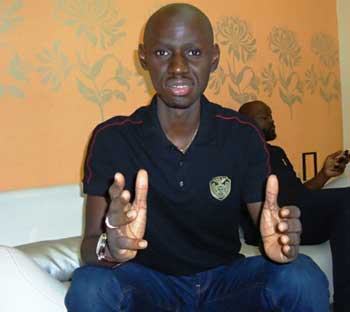 Oyegun who returned from a ten-day working leave on Monday had told Journalists at the party's national secretariat in Abuja that arrangements had been concluded to nominate Mohammed's replacement.
Mohammed now Nigeria's Minister of Information was the national publicity secretary of the party.
Oyegun "I think arrangements have been completed to hold the necessary congresses to nominate a spokesperson. I think that should be done very shortly. In fact the issue is getting somebody that can be as close as possible to the outstanding performance of the present minister of information, Lai Mohammed,'' he said.
But reacting to the development, Frank said that he disagreed with the national chairman, saying that the need for election shouldn't have arisen when there was a deputy who would step into the shoes of Mohammed.
He stated that the statement was malicious and was meant to discredit him and the party, stressing that there were many party men and women who can fill the vacant positions in the party.
He called on Oyegun to withdraw the statement and desist from making further comments.
"I disagree with chief Odigie-Oyegun on his comment with regards to the replacement of Minister Lai Mohammed. The statement made by him is reckless, baseless and unwarranted.
"I am the Deputy National Publicity Secretary of the party and as such can act in the absence of the national publicity secretary. I am also qualified to act as a substantive publicity secretary of the party.
"The statement is malicious, insulting and meant to discredit my person as well as the party by saying it is difficult to fill the office from the present caliber of party men and women we have.
"As a good party man, Chief Oyegun aught to have informed the public about the next convention date to fill all vacancies but not to use the medium to discredit my person and the party.
"I like to use this medium to call on him to retrieve the statement and desist from making further malicious statements in the future", he said.