By Japhet Alakam
FOR two days, the city of Lagos, the nation's commercial capital will witness what could be described as an  explosion of fantastic exhibition, artistic talks, discussions and performances as Indigo Arya, a Creative Consultancy that specializes in branding, visual communication and creative problem solving  partners with Heritage Place, to present a unique exhibition tagged, Lagos: Living and Working, an art exhibition showcasing visual artists living and working in the city.
Iconic exhibition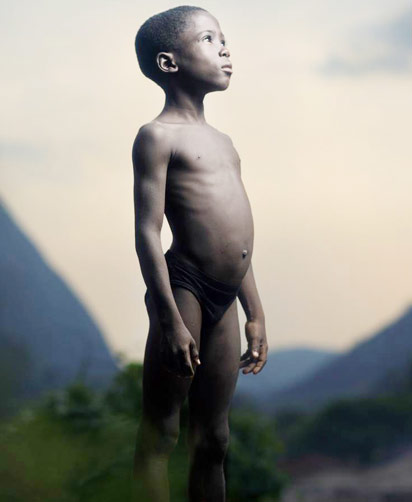 The iconic exhibition which will hopefully be the first of many corporate-creative partnerships in Lagos is coming on the heels of its efforts to create a platform for artists in the city to reach a new audience in a new way.   The exhibition which will be a bridge connecting Corporate Lagos and Creative Lagos and inciting powerful one-on-one encounters between the art and the audience is scheduled to open with a private viewing on Saturday, 12th March 2016 and a ticketed event, open to the public on Sunday, 13th March 2016 at the top floor of Heritage Place, 21 Lugard Road, off Kingsway Road, Ikoyi.
Speaking about the show, Itohan Bralow, Creative director and founder of Indigo Arya disclosed that the show will reach out to two influential socio-economic groups defining the direction of the economic scene in Lagos: business leaders and dynamic young up and coming professionals and creatives who will attend the 2 day event.
According to her, the entire top floor (1805sqm) will be converted into fantastic exhibition and performance area. The event will showcase Nigerian photographers, illustrators, installation artists, painters and videographers. Eighteen artists have been selected by Indigo Arya to be featured in the show and they are Andrew Esiebo, August Udoh, Tom Sateer, Obi Somto, Tolani Alli, Emmanuel Ogabi, Aham Ibeleme, Moses Oghagbon, Dennis Osadebe, Damilola Opedun, Dipo Doherty, Tuni Barlow, Elizabeth Ofili, Collyde Prime,Osa7,Ada Umeofia, Femi Arongundade  and Addie Mak.
Continuing, she stated that Mydrim gallery, located at 74B Norman Williams Street S.W Ikoyi, will also be curating a section of the exhibition with works from their collection of younger artists.
Other features include ,a section where inspirational speakers including Mr. Segun Adejumo, the president of the Guild of Professional Fine Artists of Nigeria (GFA) will talk about the future of the creative arts in Nigeria. There will also be artist corners where the artists will discuss their work and their journeys to date and an exclusive viewing of a video interview with Prince (Engr) Yemisi Shyllon, founder of OYASAF, who owns Nigeria's largest private art collection will also happen on both days of the exhibition.
The Indigo Arya team are passionate about creating unique brands that tell engaging stories. With the "Lagos: Living and Working" project, the Indigo Arya team is determined to create a platform for artists in the city to reach a new audience in a new way.
To make the exhibition a success, Indigo Arya is partnering with Heritage Place, the first environmentally certified commercial building in the city to bring you this event. Its iconic design, prestigious address and bar-raising specification sets a new standard for Nigeria's architectural landscape. Other partners of the event include Samsung, Power Horse, Pulse.ng, Avandis Consulting, Petrolex Oil and Gas, Uber, Artnigeria.com and Genevieve magazine. With just a ticket of N1000, 00 , you can be part of the three viewing slots on Sunday 13th  from 11am – 2pm;  2.30pm – 5.30pm and 6pm – 9pm.
Subscribe for latest Videos