Nigeria's International Olympic Committee Executive member and president of the Nigeria Olympic Committee, Engr. Habu Gumel has commended the newly elected president of the Nigeria Archery Federation, Mohammed Abdullahi over their successful election conducted in Lagos recently.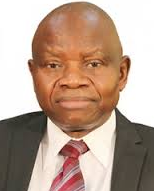 Receiving Abdullahi and some members of his board in his office at the National Lottery Trust Fund headquarters in Maitama Abuja, Gumel said he was glad with the outcome of the recently held election into the board of the hitherto troubled Archery Federation.
The election saw the emergence of a new leadership headed by Mohammed Abdullahi as president, Mrs Helen Osayimwen, 1st vice president, Ayo Phillips, 2nd vice president, Olatunji Boluji as secretary general, Osaretin Emuze as assistant secretary, Mrs Florence Ogunkoya as treasurer and Patrick lbeh as Public Relations Officer.
Recall that the federation had been engulfed in crises since 2014 raising doubts about the development of the sport in Nigeria. It took the intervention of the world body of Archery which sent its vice president in charge of Africa, Yousouf Bayjoo to mediate.
Bayjoo upon arrival then expressed that the international body was not happy with the development in Nigeria and reiterated the fact that the international body was missing the presence of Nigeria and cannot wait for the country to resume the activities of archery in Nigeria.
Speaking about his immediate plans for the game, Abdullahi said archery   as a sport is technical game but not completely alien to Nigeria due to its similarities with our local hunting.
"The game will get easy patronage and support in Nigeria because it is similar to our local hunting. It is a game of aim and shoot that can be likened to the bow and arrow game. It is a game of aim and shoot with modern equipment instead of bow and arrow we use in Africa, as such, we cannot say it is alien to us in Africa. It means then that we will have to start from the grassroots; from our localities in Nigeria to go in search of athletes including starting from both our primary and secondary schools for talents hunt."
Subscribe for latest Videos