By Ebele Orakpo
Why will the naira not slide against the dollar?
I've never seen a set of people who crave imported goods more than Nigerians; so much so that somebody once said if excreta is packaged and imported from abroad, they will buy," stated Emmanuel this Friday morning in the Apapa-bound bus.
"Bros, you are in the spirit. We import everything under the sun. Do you know we import potato chips; meanwhile Irish potato is grown twice a year in Plateau State. We import toothpicks and we have abundance of wood; we import matchsticks and tomato paste while our tomatoes are left to rot away during harvest," said Tony.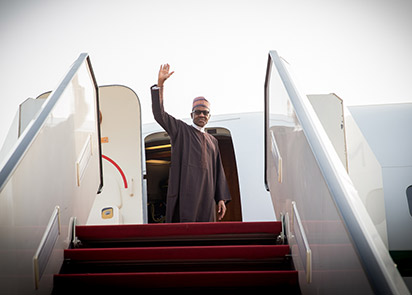 "Something must be wrong with us. Can't we think and use our brains?" asked Nina.
Replied Emmanuel: "No, you can't blame the ordinary hardworking Nigerian. We are intelligent but the leadership has been the bane of our development. I know someone who was ready to start producing matches here but got frustrated. We are not getting the encouragement we need.
To arrest the falling naira, all hands must be on deck – leaders and followers."
"I heard some bureau de change guys have moved to China to continue their business and the question is: how did they take the dollars out of Nigeria?" asked Nina, to which Tony replied thus: "You can't beat us. We will always find a way."
"Shebi men have learnt to shoot without missing so Eneke the bird has learnt to fly without perching! Pikin wey say im mama no go sleep, im too no go sleep," said Abel.
This elicited some laughter from passengers. "I love Nigerians. I only wish they could apply all the intelligence positively. Remember a few years ago when the Lagos State Government made it compulsory for every okada rider to wear helmet and they were being made to buy it from government at an exorbitant price. One guy decided to help his ministry. He used a small paint bucket as helmet. Cunny man die, cunny man bury am. Case closed!" said Tony.
"But our Information Minister is a handful. Kai, I've never seen such anywhere," said Abel.
"What do you mean? The guy is simply doing his job; working hard to justify his fat salary," said Emmanuel.
Replied Nina: You mean his job of informing, misinforming and dis-informing the people?"
"All join," said Rita, laughing. She added: "Imagine him saying that Nigeria has been a pariah nation and PMB's travels have attracted foreign investors.
This is the kind of lie that Satan will hear and protest. Which investor will carry his hard earned money to invest in shark-infested waters? The president of a country tells you that his country is swimming in corruption and you open your two eyes wide and bring your money to such a place? Na craze be that nah!"
"Oh, you are among those that want the man to lie about the condition of the country like the previous administration did? We should learn to call a spade a spade and not a farming implement. He says it the way it is," said Ojo.
"That's where we are getting it wrong. Granted he is not expected to lie but must you wash your dirty linen in public? Not once, not twice. Haba! You as a father, don't you have issues in your family? Do you go out broadcasting it to your neighbours? No! You present your family as the best, despite the warts. We must learn to be patriotic. Can you imagine President Obama coming out to denigrate his country and countrymen? Does it mean they are not corrupt? Please give me a break!" said Tony.
"No outsider will solve your problem for you. They will only pretend to help you in your presence but laugh at your back. Let us be wise. Nobody loves you more than you love yourself," said Rita.
Narrated Nina: Ask the Japanese what happened to them when one of them made a simple comment that Americans are lazy. It became a diplomatic issue, an international wahala."