Stakeholders in the entertainment industry on Wednesday expressed grief over the death of veteran Yoruba actor, Mr Sikiru Adesina, popularly known as `Arakangudu'.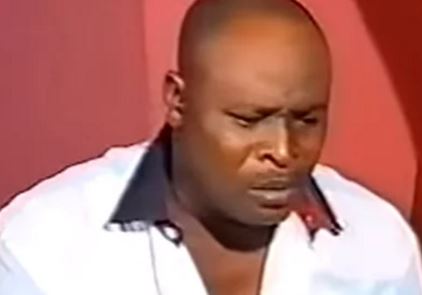 NAN reports that Arakangudu died of heart attack in the early hours of Tuesday in Kaduna and was buried on Wednesday in his hometown, Osogbo, Osun State.
The actors and fans who spoke with the News Agency of Nigeria (NAN) on Wednesday said the news of his death was shocking.
Mr Doyin Hassan, a popular actor with Mount Zion which specialises in Christian movies said Arakangudu's death was untimely as he was needed in the industry.
He said the heart attack which the deceased suffered came as result of stress.
According to him, Arakangudu was a notable and talented indigenous actor who had contributed immensely to the growth of the Yoruba movie industry.
"His death was painful. He was a highly talented and passionate actor and that cannot be contested.
"I knew him when I was doing secular movies in Nollywood and really loved his movies because he was a good actor," he said.
Hassan advised actors especially those that are advanced to frequently go for checkups and ensure a righteous life.
"As artistes, we are the mirror of the society; we need to be careful in life and do what is right before God and man,'' he said.
Similarly, Mr Babatude Obalana, The National President, National Association of Nigeria Theatre Arts Practitioners (NANTAP) said "the death of Arakangudu is a great loss to entertainment industry''.
Obalana said that the deceased made impact in the entertainment industry.
He condoled with the deceased's family members and prayed God to give them the grace to bear the irreparable loss.
Speaking in same vein, Mr Paulgold Olalekan, the Managing Director Afrigos Film and Media Academy said he received the news with sadness.
According to him, Arakangudu was good in all the roles he played and that made him outstanding.
Olalekan, however advised artistes and Nigerians to take adequate rest and go for regular medical check-ups for improved health.
Miss Gloria Adeola, a fan of the Yoruba movies, said she would miss the versatility of the late actor.
"He was my favourite actor in the industry because his movies were real and of standard.
"Infact, I started watching home videos because of his acting,'' she said.
NAN reports that Arakangudu had mastery of the roles he played in movies, particularly as herbalist, occultist and armed robber.
Some of the movies he acted were Agba Osugbo, Aje Olokun, Iya Oko Bournvita, Igba Owuro, Ayaba Oosa, among others.