By Vincent Ujumadu
Awka—The Anambra State Commissioner of Police, Mr. Hosea Karma yesterday advised the new Resident Electoral Commissioner, REC, of the Independent National Electoral Commission, INEC, in Anambra State, Dr Lawrence Azubuike to shun the overtures of moneybags and politicians if he hopes to succeed in the state.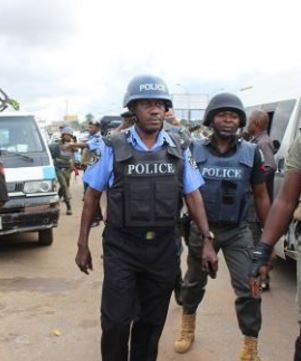 Karma, who spoke when the REC and other officials of INEC paid him a courtesy call in Awka, observed that elections in the state have been highly commercialized, adding that many politicians believe that they could always pay their way to get elective positions.
He said: "These politicians, who are very influential, have this notion that they can make white to become black. They will come to you, but what I can say is that you know that once INEC declares a result, no one can do anything about it.
"So, all we are saying is that you people should be fair so that when results are tendered from the field, they will be a reflection of what you announced.
"We must all do a good job to redeem our image. We must therefore be neutral at all times. I believe in doing a good job and no matter the wealth of anyone, I always do what is right. The worst that can happen is that I will be transferred to another state."
"We had seen many elections where things were done right and where things were done wrong, but sometimes we are handicapped. As the elections come close, the opponents will begin to call you and make several complaints about this group attacking the other and many others, but you must do the right thing."
The CP assured the REC of the support of the police, assuring that the same support which the police gave to his predecessor and which saw him excel in the previous elections will also be given to him in the forthcoming rerun election in Anambra Central.
The REC had earlier told the CP that he and members of the commission's management team in the state decided to visit him to seek his support in the forthcoming rerun election scheduled to hold on 5th  March, 2016.
The REC noted that INEC cannot conduct a free and fair election without the assistance of the police, explaining that it was for that reason that INEC was not taking the partnership with the police for granted.