By Simon Ebegbulem
BENIN—GOVERNOR Adams Oshiomhole of Edo State, yesterday, said that Nigerians must form the habit of paying taxes in order to interrogate government at all levels.
He also said that the state government will broaden its tax net to capture the over one million taxable adults in the state, noting that only 160,000 people presently pay tax in the state with a population of four million people.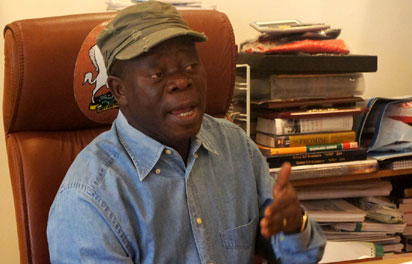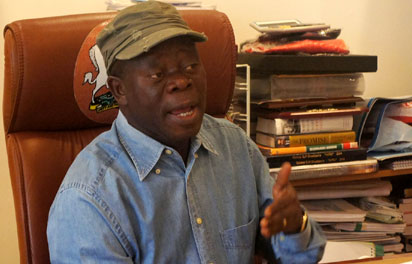 Oshiomhole, who raised alarm that the current dwindling revenue from crude oil may further cause hardship to Nigerians, said: "Nigeria will survive if we deepen our taxation policies and fight corruption as the President Muhammadu Buhari administration is doing."
He spoke at a lecture titled The Dwindling Revenue from Crude Oil: The Challenges for State Government, organised by the Correspondent Chapel of the Nigeria Union of Journalists in Edo State.
The event which was chaired by the Pro-Chancellor of Ambrose Alli University, Ekpoma, Prof. Prince Gregory Akenzua, had former governor of the old Bendel State, Dr Samuel Ogbemudia, the Esogban of Benin, Chief David Edebiri, the Onojie of Opoji, members of the state Executive Council and many others in attendance.
Oshiomhole, said: "The real reason why we must deepen taxation is to make Nigerians more stakeholders, to have a stake in the governance of the nation. If you pay so much tax, you will worry about how it is spent. If we don't change our attitude towards taxation then governance is far away. For us to get our people to pay taxes, government must demonstrate a high sense of responsibility and accountability in how we appropriate money and what we appropriate funds for.
"If you come to Edo Government House, you will find that we have the most out- dated Government House in the country, but I had the option of building an ultra-modern Government House but I preferred to build the Central Hospital because if we must collect taxes, should those taxes be expended on the quality of the bedroom of the governor or should it be spent on quality of the road to the Airport? Those are choices a government has to make."