By Evelyn Usman
As preparations towards the burial ceremony of their late mother drew  nearer last March, the Onose tales printed invitation cards to friends from far and near, to honour the ceremony billed to hold in their hometown in Ukhun, Esan West Local Government Area of Edo State. But prior to the D-Day, an incident which almost marred the painstaking preparation occurred, following an attack on some female invitees by Fulani herdsmen who were grazing in the community. The visitors, accompanied by a member of the Onosetale family, were on their way to a guest house, when all of a sudden, three wild-looking men later discovered to be Fulani cattle rearers appeared from nowhere, brandishing dangerous weapons such as daggers, bows and arrows.
They reportedly ordered the women to lie flat and dispossessed them of cash and other valuables. Thereafter, they attempted to rape them in turns. An attempt to resist them earned the women some slaps across their faces, with bruises all over their bodies as a result of the struggle in the bush they were taken to. Their frantic shouts for help alerted some hunters in the bush, who fired some shots into the air, which forced the invaders to disappear.
By the time the hunters arrived the scene, only two out of the eight women were reportedly seen shivering in fear, while others in their confusion, ran in separate directions for cover. It took a search team to locate them. This scenario is not new in the activities of cattle rearers in virtually all the communities they are found. For instance, two weeks ago, villagers in Tom Anyiin and Tom-Ataan communities, Mbaya Tombu in Burukutu Local Government Area of Benue State, were rattled from sleep by the reverberating sound of sporadic gunshots from some Fulani cattle rearers.
Report had it that at the end of the shooting spree, life was snuffed out of ten villagers while others were inflicted with varying degrees of injuries. Although Police in Benue State said no life was lost, it was affirmed that several villagers fled their abodes out of fear of a reoccurring attack.
Attacks on relevant authority
One would have expected the Fulani herdsmen to run into hiding on the approach of policemen to the community. But in a brazen display of total disregard for relevant authority, they reportedly ambushed the Burukutu Divisional Police Officer (DPO), the Area Commander and the Council Caretaker Chairman, who were on assessment tour of the communities. Surprisingly, that was not the first time they would ambush relevant authority. This violent twist was introduced in 2013, after they audaciously attacked the convoy of former Benue State Governor, Dr Gabriel Suswam, at Tse Aekenyi in Guma Local Government Area of the state.
The Governor who led a team of security men comprising the army, police, civil defence, and Department of State Security Service, to take an assessment of the destruction caused in the area by the Fulani herdsmen, was taken by surprise by the rampaging herdsmen who had destroyed over 72 villages and killed 25 residents in Ukpan, near Daudu. But the attack was repelled by security forces in the Governor's convoy, who forcefully led a visibly surprised and angry Suswam back into his car, before zooming off.
The incessant attacks by Fulani herdsmen which have haphazardly sent several persons to their early graves, is increasingly becoming a worrisome phenomenon for government at all levels and Nigerians at large. These Fulani herdsmen said to have fled their home towns following activities of Boko Haram sect in some Northern parts of the country, have reportedly diversified into armed robbery in their host communities with security agencies accused of looking the other way.
Cattle rearing which has become an integral part of the economic mainstay of some Northerners, have no doubt contributed to a sustained production and sales of cow meat in markets across the country. Despite their diverse importance, the recent activities of Fulani cattle rearers in the country are obviously threatening the life and existence of those living within their areas of grazing, especially in the rural areas.
Wave of attacks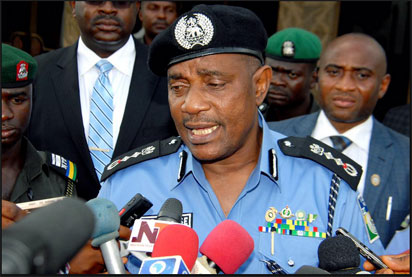 The attacks which were first witnessed in the Northern part of the country, have snowballed to other regions. The first region which tasted the pangs of the Fulani cattle rearers was the South- East. There is no community in the South-East region where the presence of Fulani herdsmen is not felt. Sadly, their presence has elicited fear in the minds of several persons in the host communities.
This is not unconnected with the forceful way the cattle rearers colonize farm lands, destroying crops which took quality time and money to be planted. Aside this, they even go as far as killing owners of farmlands who dared to challenge, rebuke or chase them away from their vicinity, thus leaving their carcass to the birds of the air to feast on before they are discovered by their families.
Women are not spared either, as there have been cases of rape of both married and single women. These have not only inflicted pains on the affected persons but have also made them to live in fear in their own homes.
… In Abia
The activities of these herdsmen in some communities in Abia State, for example, have become a source of great worry for the people. For instance, communities such as Uzuakoli in Bende Local Government Area, Ebem and Akanu in Ohafia and Umuchieze in Umunneochi, have had an unfair share of clashes with these cattle breeders. That the herdsmen dare them for a showdown when challenged is most provocative to victims of this menace!
In Uzuakoli area of the state, a man popularly known in the area as Ajambele, sometime in the past received a deadly attack when he met cattle destroying his farm in the Over Rail area of the community. As if that was not enough, the herdsmen were said to have used sharp dagger to rip his stomach open, forcing his intestines to gush out, when he confronted them. There are also cases of invasion of farmlands in Ebem and Akanu communities which almost resulted in a bloodbath but for the intervention of leaders in the community.
… In Enugu
Enugu State has also had its fair share of hellish experience with these Fulani herdsmen. Report at Crime Guard 's disposal has it that there is not a single community out of the 482 communities that have not tasted the vile of cattle rearers. Ask people from Ezeagu Local Government Area and their tales will shock you.
One of the heart-rending incidents was that of the gruesome murder of an 85-year-old man, Tamggo Ogueji. The deceased, who was a member of the traditional rulers' cabinet of Eke Community in Udi Local Government Area of Enugu State, was reportedly shot in his house during an altercation with some herdsmen. Two other persons whose identities were given as Matthew Aniugo and Chiagha Chigbo, were also reportedly killed in their farmlands by Fulani herdsmen.
Again, a 20 year-old woman, Veronica Ezugwu, from Agum Village in Nkpologu Community of Enugu State was reportedly shot by some Fulani herdsmen who attacked a bus which was conveying the victim and other passengers home, in December 2014, at Camp Bus Stop. The victim reportedly died on the eve of 2015.
Another incident was that of a 23-year-old commercial motorcyclist from Opi Community in Nsukka Local Government Area of Enugu State, Ogbonna Eze, whose life was almost snuffed out by two Fulani herdsmen whom he had conveyed  from Opi Junction along Enugu-Makurdi Expressway, to their  camp at Idodo Agu Ekwegbe, Igbo Etiti Local Government  Area on a special drop.
Midway into the journey, Eze  got the shock of his life following an order from the men for him to stop, on reaching a market close to the camp. But before he could fathom the reason for the order, he was attacked from behind with machete cuts all over his head and was abandoned in a bush to die, while his assailants made away with his motorcycle.
Disturbed by the worrisome development, the immediate past Enugu State House of Assembly began a public hearing for a bill to make provisions for the control of nomadic cattle rearing in the state. The bill which passed the second reading provides for the establishment of grazing areas in each of the three senatorial zones of the state.
The bill also proposes that nomadic cattle rearers shall ensure that the cattle are confined within the grazing areas as provided.  It further stipulated: "Any person who permits cattle to graze in an area not designated as grazing area in the state, shall be guilty of an offence and shall on conviction be liable to a six-month imprisonment or a fine of N100,000 or both." It also states that "Cattle found grazing in an area not designated a grazing area in the state shall be impounded by the pound master or any other person duly authorized by the Commissioner.
Any cattle impounded under this law, which is not claimed within one week of the impounding, shall be sold in accordance with auction law; the proceeds of the sale shall be deposited in the government revenue." In Ebonyi, Delta, Edo and even Lagos states, activities of Fulani herdsmen are the same.
… In Delta
Activities of Fulani herdsmen in Delta State have become a source of concern and major threat to lives and property of the host communities in the state. The Obi of Onicha-Ugbo in Delta State, Agbogidi Victor Chukwumalieze, had last year raised the alarm over the atrocities of Fulani herdsmen  whom he alleged ravaged farm lands, raped women and attacked farmers who dared to challenge them.
At Ogume, in Ndokwa West Local Government Area of the state, about 27 persons were  reportedly killed   in April 2014 after the herdsmen were confronted by Ogume youths. There have also  been reported clashes between the herdsmen and youths in Ibusa. Although vigilante groups have been formed in the various communities around Delta State and other areas bedevilled by these attacks, unfortunately,  they seem not to be able to  match the fire power of these herdsmen who are usually armed to the teeth.
Vanguard's Editor also
Vanguard's Foreign Affairs Editor, Mr  Hugo Odiogor, escaped death by the whiskers, following the merciless beatings he and other passengers on-board a 14-seater Hiace bus, travelling from Onicha-Ugbo to Asaba, both in Delta State, received from some armed Fulani cattle rearers who ambushed their vehicle in 2013. Following the worried trend, the immediate past administration under the leadership of Emmanuel Uduaghan, established a committee responsible for the protection of lives of Deltans from these criminal group that disguise as herdsmen. Even with that on ground, there seem to be no end to the attack by Fulani herdsmen in the state.
Falae too
In the South-West Region, activities of these Fulani herdsmen were unleashed on the former Secretary to the Government of the Federation (SFG) and chieftain of Afenifere, Chief Samuel Oluyemisi Falae, on his birthday last September. The septuagenarian received the shock of his life after the armed herdsmen invaded his farm in Ilado Village, Akure North Local Government Area of Ondo State and abducted him. Confirming the possibly that his abductors were Fulani herdsmen, Falae had told journalists after he was released that the incident was not unconnected with his conflict with Fulani herdsmen who consistently grazed at his farm.
"The cattle rearers have been giving me a hard time for the past two or three years. Because I have a dam on the farm, so they like to bring their cattle there to drink water; then the cattle eat other people's crops," he stated. "This time they ate up my maize farm, two hectares. We took pictures, and it was videoed; the police went there. The cattle rearers were asked to pay compensation, but they begged and paid half of what we claimed and we accepted it.
"That was about two months ago. Whether it was one of them who went to bring his brothers to come and deal 'with this wicked man', I don't know. It is plausible. Absolutely plausible." From the foregoing, it is obvious that these Fulani herdsmen see themselves as masters and if not checkmated , their activities may go beyond measures.
Arrests
In Delta State, several Fulani herdsmen were arrested for robbery. Former Commissioner of Police in the state, Mr. Ikechukwu Aduba, did not mince words on his position about these herdsmen, during an interview with Vanguard.
He said, "I must say that these Fulani nomads are a problem. Since my arrival in March (2014), we have been having problems with them. But it has been contained. I have to say that we cannot count the number of them that we have arrested for armed robbery. Some of them, particularly along the Ogwashi-Uku axis that you are talking about, have been hit fatally in crossfire with the police. Along the Kwale-Nsukwa axis too, especially where we have Obasanjo Farm, there have been problems too with these nomads.
"The problem is how do we contain them, especially with their peculiar mode of operation? The way these people operate is amazing. They will strike within five and six minutes and disappear. But we have what we call visible security patrol. If you travel from Asaba to Agbor, up to the point where we have boundary with Edo State, we have not less than six patrol vehicles. But the way these herdsmen operate is baffling. There is no way the police can be everywhere at the same time.
"That is why we have been telling communities along this axis that they have to co-operate and collaborate with the police to tackle the menace of these Fulani nomads. The idea of the vigilante security is borne out of the realisation that we cannot rely on government to do everything for us. "Some of these communities are supposed to have vigilante groups, but sometimes we wonder what these vigilante groups are doing? They are supposed to be part of the grassroots security network."
Concluding, the then police chief said: "The major problem we have is that those who come from outside the state come with rifles. They come at night, wreak havoc, and disappear in the morning. Those that are resident are good because they know that they would be caught if they commit any crime." Crime Guard also gathered that the Inspector General of Police, Mr. Solomon Arase has detailed his Special Intelligence and Response Team to beam its search light on cattle rearers who foment trouble in the country. The directive yielded result recently, following the arrest of eight cattle rustlers who confessed to several attacks on  grazing centres.
Solution
A security analyst, Ebongabasi Ekpe-Juda, in a recent interview with journalists, alleged that politicians were behind the attacks. He pointed out that "They (cattle rearers) were not carrying sophisticated arms before. They were using machetes with their bows and arrows. The politicians who sponsor these attacks only think about election because they want to annex the land because they know that they cannot win elections in these areas unless they occupy the lands. Look at what is happening in Plateau, Benue and Taraba states. That is what is going on."
To restore sanity in the affected areas, he said there was need for government to ensure the presence of police in all remote areas and that government must track down those sponsoring the crisis. "Government must track down those sponsoring the herdsmen and punish them." However, the question which answer is not far-fetched is: Does government have the wherewithal to police every nook and cranny in the country's rural areas? The earlier the activities of these Fulani herdsmen are checkmated with well-thought out solution, the better for all communities that are entangled in their claws. For now their menace appears to overwhelm security operatives.