By Jimoh Babatunde
lagos—The President's wife, Aisha Muhammadu Buhari, yesterday in Lagos, said importation of goods into the country had seriously undermined the nation's growth and development, noting that it was time Nigeria started looking inward for its economy growth.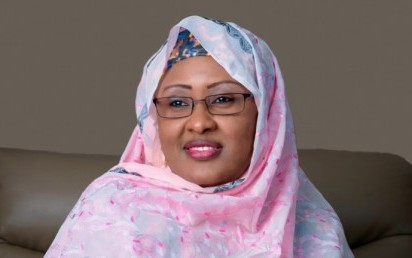 Mrs Buhari also commended the National Assembly for defending the restriction on foreign exchange on some items.
Speaking at the commissioning of the Erisco Foods 'Tomatoes Paste factory , Aisha Buhari called on local manufacturers to start utilizing local raw materials in their production.
According to her,  Erisco foods' tomatoes factory with installed production capacity of 45,000 metric tonnes yearly would empower local farmers and create jobs for millions of Nigerians.
She commended National Assembly for supporting the executive's policies and reforms in stabilizing the economy as the leadership of the legislative arm had made it known to manufacturers to look inward.
Earlier, chairman of Erisco Foods, Chief Eric Umeofia, said the factory would stop the annual wastages of 75% of the fresh tomatoes across the country.
He said with the completion of the factory, said to be the biggest in Africa, Nigerians would be able to eat fresher and healthier tomato paste proudly grown and made in Nigeria.
According to him, "How can we be watching the efforts of our remaining royal farmers being wasted while importers are using our scare foreign exchange to import substandard food products?"
Umeofia called on the government to ban the importation of tomato paste as the factory had the ability to meet the needs of Nigerians, saying "The plant you are commissioning has the capacity to meet our tomato paste local needs; hence there is need for the importation of tomato paste or concentrate anymore. We have to increase our investment in order to meet Nigeria export needs.
"There is need for government practical policy to favour government practical policy to favour indigenous manufacturers and make it attractive and profitable so that billions of US dollars of Nigerians stashed in foreign banks are repatriated to take advantage of the economic policy of the current administration."