By Tonnie Iredia
On February 01, 2016, new electricity tariffs approved by the Nigerian Electricity Regulatory Commission (NERC) came into force. In a quick response, the Nigeria Labour Congress (NLC), the Trade Union Congress of Nigeria (TUC) and Civil Society Organizations (CSOs) issued an ultimatum for a reversal of the new tariffs or else they would shut down the nation.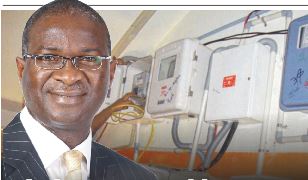 One week later, precisely Monday, February 08, 2016, the three bodies made good their threat by shutting down Abuja and virtually every state of the federation over the new tariffs. To argue that the bodies should have shown better understanding by appreciating the current efforts by the Buhari administration to place the nation on sounding footing; makes some sense but it is an exceedingly simplistic argument because based on where we are coming from, a trend of once beaten, twice shy has since been created.
Our new power minister, Babatunde Fashola has no doubt taken giant strides in governance, for which he has now and again been commended in this column and elsewhere but we can hardly stand behind the Minister where electricity is concerned. The rationale is simply that Fashola and power reforms can never mean the same thing to a people that have been so short changed over the years on the subject. For as long as the sharp practices of generator suppliers coexist with fake diesel dealers in the system along with the multiplicity of insider abuses by staff and contractors of electricity outfits, only action would convince people, sermons will not; irrespective of who the new preacher is.
Against this backdrop, government needs to deal with some of the avoidable issues on ground before singing the old song of a broken gramophone. Otherwise, whether with new or old tariffs, electricity metres would be handled the way the card reader for elections which works everywhere else has been bastardized in Nigeria.
To start with, an electricity metre is like any modern technology that can be procured with ease by anyone that can afford it. I happen to know a few Nigerians who are yet to be supplied with metres paid for two years ago.  If so, why is it that in Nigeria, electricity metres that have long been paid for are hoarded? How long does it take to produce a metre?  Is it likely to be as long as that of a whole television transmitter that our broadcasters order, receive and install in a matter of weeks?
It is therefore important to tell Minister Fashola that the new tariffs have been rejected not only because they are high but because no one has faith that they won't produce the old 419 results. Why would people pay new tariffs before getting the metres they paid for long ago? We refuse to believe that because Fashola is now a Minister, he is unfamiliar with our unique electricity dilemma. For instance, is our Minister friend unaware that in Nigeria, metres keep running when the electricity they are supposed to regulate stop functioning? Are we all not witnesses to the trend where people are asked to pay fresh bills when the value of their last payments is yet to be exhausted because of incessant power failure?
Metre magic is not just about electricity, the ones for water supply often perform even greater miracles. Here is my testimony. At about Christmas in 2014, my colleagues and I, who live in our premises having become tired of buying tanker water during festive periods, raised funds to sink a borehole. Early the following year, we wrote to Abuja Water Board that we no longer required the public supply and as such should be disconnected and bills to us discontinued. To be able to locate the "correct officer" that can deal with the request was a tug of war. Luckily our prayer was eventually answered and we were disconnected by March, 2015. Our argument that the workers of the Board deliberately cut supply to us to compel us to buy water from "private" tankers did not bother the officials. We were however grateful that our metre was disconnected.
But as at the time of this article, that is, February 2016, the Board is still reading and sending to us every month, the meter its officials formally disconnected a year ago. It is only God that knows whose metre they disconnected and which one they are reading now to produce bills to us. So, no sermon is likely to persuade us about new tariffs concerning that metre or indeed any metre by whatever name called.
In like manner, all those who have appealed to labour to employ dialogue in the present conflict, have a point although whether it will persuade the protesters is a different ball game. Senate President, Bukola Saraki is one of such preachers who last Monday, spoke at length to the protesters who marched to the National Assembly.
Senator Saraki renewed his earlier pledge that lawmakers would ensure that the hike was resolved in the interest of Nigerians. He reiterated the position of the 8th National Assembly to collaborate with the executive in entrenching policies that are people-friendly, stressing that the promise would not be taken lightly. The Senate however needs to go beyond persuading workers and protesters to give government a chance. They should in addition help government to do two things.
The first is to negotiate with greater vigour and sincerity with financial institutions to put more into their investments in the power businesse. If that is done, people may not mind paying bills for the resultant quality service. That is no doubt better than seeking to finance public projects through getting the people to part with their widow's mite. The second is to lead by example. As it is today, our power sector is in a state of emergency which we should all contribute to resolve. If all public offices are not allowed to use generators, until our electricity improves, our big men will get more serious with the subject just as their sacrifices will encourage everyone else to get involved.