By Peter Egwuatu
Against the dwindling Nigerian economy, Ernst and Young, EY, has advised the Federal Government to encourage entrepreneurship in order to grow the economy.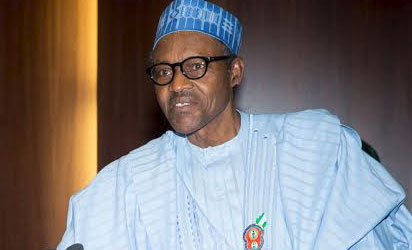 Speaking at the EY Gala Award Dinner in Lagos, Henry Egbiki, EY Country Leader and Regional Managing Partner for West Africa, said: " For Nigerian economy to grow, entrepreneurs must be encouraged by the government . Entrepreneurs are critical for the health of the global economy. They create jobs, generate wealth and encourage creativity and competition. They also drive innovations that address some of the world's most pressing problems. And they inspire the next generation to innovate."
He said that the entrepreneur helps to fulfill our purpose and to build a better working world.
He added: "Entrepreneurs drive innovation and economic growth, and create jobs. And we focus on the future workforce, from employees to young entrepreneurs, because we know that the next generation is critical to global progress."
Meanwhile, Kwabena Adjei, Chairman, Kasapreko Limited, emerged winner of the 2015 Master Category of EY Entrepreneur Of The Year Award, while the Emerging Category winner was Kofi Nsiah-Poku, CEO, of Kinapharma Limited, both from Ghana.
Speaking, Bunmi Akinde, EOY leader in West Africa said: "The EY Entrepreneur Of The Year award was instituted to recognize and celebrate unique sets of men and women in West Africa who use their entrepreneurial energy and passion to change the world through creating job opportunities."
According to her, "over the years we noted that one of the most exciting places where entrepreneurial spirit is alive is across Africa. We at EY will continue to celebrate entrepreneurs in our own little way."
Specifically, nine finalists from Nigeria and Ghana were shortlisted in the Master and Emerging categories.
Launched in West Africa in 2011, the award programme is about honouring and celebrating entrepreneurs who have combined ingenuity, hardwork and perseverance to create sustained successful growing businesses.
The programme has enjoyed international recognition for the past 30 years.
Giving overview of the award Egbiki said "The EY Entrepreneur Of The Year award was instituted to recognize and celebrate unique sets of men and women in West Africa who use their entrepreneurial energy and passion to change the world through creating job opportunities. Over the years we noted that one of the most exciting places where entrepreneurial spirit is alive is across Africa. We at EY will continue to celebrate entrepreneurs in our own little way."