By Francis Igata
ENUGU—Enugu State Government has issued a warning to the defaulters of the ban it placed on the use of motorcycles within its capital territory which comprises Enugu North, East, and South Local Government Areas.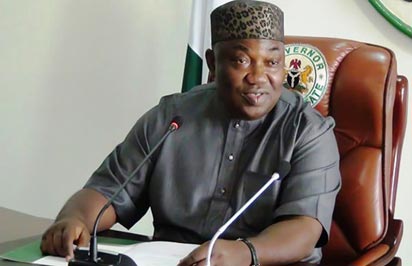 According to a statement by the Secretary to the State Government, SSG, Elder Gabriel Ajah, "the attention of the government of Enugu State has been drawn to the gradual violation of the law banning the use of motorcycles in Enugu Capital Territory which consists of three Local Government Areas, namely Enugu North, Enugu East, and Enugu South."
This ban which is a conscious effort of the state government to ease traffic congestion and reduce criminality in the state was enacted by Enugu State House of Assembly in 2012.
The ban which has since enactment taken full effect is being violated by some indigenes of the state warranting the government to state categorically that: "The general public, including military and para-military officers are hereby reminded that the law prohibiting the use of motorcycles in Enugu Capital Territory is still in force."
The government statement clarified that the law, for avoidance of doubt, does not permit all uniformed men whether in day time or night to ride motorcycles in Enugu Capital Territory, including those in official duties.
Those exempted from this ban are Dispatch Riders attached to all military and paramilitary formation and permitted Courier outfits under the hand and seal of the Transport Commissioner.
According to the statement, "henceforth, anyone caught violating this law will be severely be dealt with as the appropriate government agencies have been mandated to enforce the law.
"Note that ignorance of the law is no excuse and nobody is above the law" the statement read in part.