By Victor Ahiuma-Young
EFFORTS at reconciling the two factions of Nigeria Labour Congress, NLC, appear to be heading for the rocks as the Joe Ajaero led faction has petitioned the Chairman of the reconciliation committee, Comrade Hassan Sunmonu, giving him up to the end of January, 2016, to complete his assignment or it will no longer participate.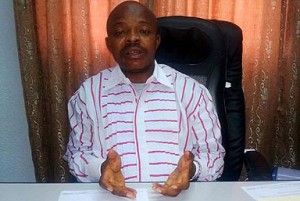 In a petition to Sunmonu by Mr. Ajaero titled "The reconciliation effort-Our worries and urgent need for action", the faction claimed among others, that emerging developments tended to portray that the on-going reconciliation framework might have been reduced to a construct to "dialogue the issues to death".
The faction lamented that while the sad development was going on, socio-economic and political trends in the country needing labour's responses had been relegated while Nigerian workers and masses were walloping in pains and sufferings. The petition reads: "It has become imperative at this time that we write you to express our worries on the seemingly convoluted reconciliation effort which may have unwittingly turned into a framework along the line to frustrate its original objectives. Rebuilding solidarity and cohesion within the Congress and the movement which broke down as a result of some less than comradely actions of certain individuals within the family we are sure were the real intentions of the various conclaves towards reconciliation.
"We had believed that all of us were genuinely committed to speedily working through the process to reach acceptable compromises that would assist us in building a new and vibrant movement and not pseudo outcomes that may further undermine Nigerian workers and weaken the Nigeria Labour Congress; NLC – a platform built on sound ideological foundations. A perception albeit erroneously may have been injected into some minds because of recent events on the score that the on-going reconciliation framework may have been reduced to a construct to "dialogue the issues to death".