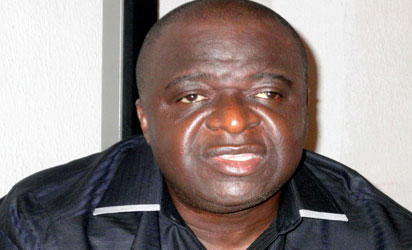 Sen. Annie Okonkwo
By Clifford Ndujihe
ONE of the candidates laying claim to the Peoples Democratic Party, PDP, Anambra Central senatorial ticket, Senator Annie Okonkwo, has written the Independent National Electoral Commission, INEC, over PDP's alleged plans to conduct fresh primaries for the ticket on January 9 despite pending litigations on the issue.
The Court of Appeal recently nullified the election of Uche Ekwunife, who contested on the platform of PDP and ordered a fresh election within 90 days.
Okonkwo, in the letter by his counsel, Chief Solomon Moh, SAN, wondered why INEC listed Ekwunife as the candidate after publishing his name on its website.
He asked INEC to halt further actions on the issue pending the Supreme Court's decision on January 29. He cautioned against PDP's plan to hold fresh primaries on Saturday to pick a new candidate for the yet to be fixed election.
He said: ''It is to your (INEC) knowledge and indisputably so, that the name of Senator Okonkwo had earlier been uploaded on your website as the candidate of the PDP ahead of the March 28, 2015 election for Anambra Central senatorial district seat.
"Curiously, on or about February 6, 2015 after the Court of Appeal judgment in Abuja, in Appeal No.CA/A/737/2014 between PDP vs Ejike Oguebego & Ors as well as the sister appeal that is, Appeal No. CA/A/737A/2014 you proceeded to step down the name of Senator Okonkwo and substituted same with the name of Uche Ekwunife despite the fact that an appeal had been lodged at the Supreme Court against the said judgment.
"Accordingly Ekwunife took benefit of the said development, and despite the pendency of appeals Nos. SC/37/2015 and SC/38/2015 before the Supreme Court, participated in the National Assembly elections on March 28, 2015."