•He must reduce cost of governance, create jobs, increase minimum wage – NLC
By Clifford Ndujihe, Victor Ahiuma-Young, Henry Umoru & Emman Ovuakporie
INSPITE of dwindling economic fortunes of the country occasioned by falling prices of crude oil, some lawmakers, leaders and the Nigeria Labour Congress, NLC, yesterday, raised high hurdles for President Muhammadu Buhari to scale this year in order to improve on the well being of Nigerians.
A chieftain of the Peoples Democratic Party, PDP, Senator Anietie Okon said President Buhari should work towards keeping the country united and take charge of governance, if he desired peace for Nigeria.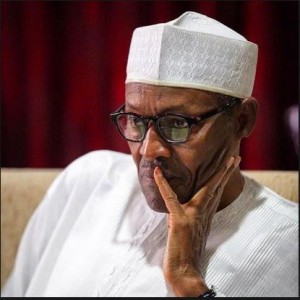 Buhari must hold Nigeria together – Anietie Okon
"He should strive to hold the country together. The challenge posed by insecurity is daunting. Without substantial mileage on this subject, plans to enhance the economy will be snared. If the President desires peace and cohesion in the country, he should now take charge of direction of governance rather than the cavalier hands of approach, which has nurtured diverse sub-structures within his government and the APC engaged in a destructive competition for power and control with its own agenda in a war of attrition."
"We shall together stand in faith and trust through the good, the tough, the thin and the triumphs. Together, we shall be triumphant and bask in our God's glory and blessings through the New Year," Anietie said.
He must recover our looted funds – Gbagi
Former Minister of State for Education, Olorogun Kenneth Gbagi, said the major task before President Buhari is recovering the country's looted funds, which he said is over N30 trillion.
According to him if half of the funds is recovered the president would not need to borrow money to fund the 2016 N6.08 trillion budget.
Asked what he expect from the government in 2016, Gbagi said: ''First and foremost, Buhari told us he knows people of integrity, conclusively bring them together and let Nigerians receive back the loot of this country. If we get 80 per cent of the loot we will get over N33 trillion and won't need to borrow. Nigerians are getting worried as to the true meaning of change. Much as I am held to have supported this government, we need to start putting human face when we call a spade a spade. There is so much secrecy in this government. A government that cannot explain itself to the electorate and the people that put it in power is in trouble. The mere fact that you are not talking is itself corruption. Let the people know what is happening before it is too late. It is urgent that we douse the secrecy by publishing the amount recovered and from whom.. There cannot be any sacred cow. Let us face governance and the rebirth of Nigeria.''
We expect massive reduction in poverty, insecurity – Lawmakers
Members of the House of Representatives who spoke on issue said that they expected a massive reduction in poverty and an improved security network nationwide.
The lawmakers clearly stated that for Nigeria to achieve greater heights of excellence, security and drastic reduction in poverty to its barest minimum should be the fulcrum of the government's programmes.
I expect improved security network – Leo Ogor
Minority Leader of the House of Representatives, Hon Leo Ogor, PDP, Isoko Federal Constituency, Delta, said: "My prayer is that the present situation where Nigerians can't go to their churches, mosques and markets without fear because of insecurity should be a thing of the past this New Year. Drastic reduction in poverty should be the cardinal focus of this administration as the hunger in the country is fast assuming a larger than life shape in the country. We are equally praying and hoping that the three arms of government must be truly independent to enable us crystallise our hard earned democracy in Nigeria."
We expect a better police in 2016 – Nkem Abonta
Also, Hon Uzoma Nkem-Abonta, PDP, Ukwa East/West Federal Constituency, Abia, said: "My expectations for the year is that the laws of Appropriations are fully operational and a truly independent judiciary, legislature and executive working relationships come to bear. It is also my wish that better economic policies that could check mate insecurity, poverty, complete eradication of the reign of impunity in our great nation come to the fore."
We want reduction in cost of governance, jobs, minimum wage review – NLC
On its part, the NLC, which said that 2015 was eventful and challenging for Nigerian workers in particular and Nigerians in general, said the government should improve on the fortunes of the citizenry by cutting cost of governance, creating more jobs and increasing minimum wage.
In a statement by its Factional President, Mr. Ayuba Wabba, the NLC said "given the massive support Nigerians gave President Buhari as a symbol and icon of change, they expectedly harbour tremendous expectations that his government will deliver on a number of areas and provide succour that has for decades eluded them. For the NLC as a vanguard organisation of the Nigerian working class, we wish to use the occasion of the New Year to highlight a few of these expectations and indeed also our fears.
"Instead of using our current economic reality as a basis for deep reflection on how to revive and rebuild our economy, our political elite have instead chosen to engage Nigeria workers in battle. This is symbolised in recent threats by the Nigerian Governors Forum to abandon the payment of the N18, 000 national minimum wage which was enacted into law in 2011, or in the alternative sack workers to join the army of the unemployed. Another threat against the poor masses of Nigeria is the vigorous advocacy by several representatives of the ruling class, their business elite collaborators, the World Bank and IMF, is that the Nigerian government should use the opportunity of the low price of crude oil to remove the subsidy on petroleum products. The argument, as we have heard over and over in the last 30-35 years, is that the money so freed from paying subsidy will be used to upgrade our infrastructure, provide educational and healthcare facilities among others.
"For us, the fall in the price of crude oil provides a unique opportunity for our country to go back to the basics; to diversify and make governments at every level to look critically at areas of its comparative advantage and concentrate efforts to make the difference in…
"In the same vein, our business elite and multinational companies are notorious for evading paying taxes. The federal and states revenue services need to step up identifying those that had not been paying taxes and get them to do so efficiently in the New Year. Government needs to impose property tax on the several hundreds of flashy estates and other structures in Abuja and several state capitals across the country. Some of these structures have laid unoccupied for years, making us to believe that they are properties developed with laundered funds…
"An issue of great concern to the working class in Nigeria today is that of the national minimum wage which is due for an upward review. The National Minimum Wage Act of 2011 established parameters for re-opening negotiations for a new national minimum wage, which is to be reviewed every five years. Such review would take into perspective the purchasing power of the naira and prevailing rate of inflation. As things are right now, with the sharp devaluation of the naira, the existing N18, 000 minimum wage equally declined in value, thereby worsening the cost of living for workers.
"It is however bothersome that the governors flew a reprehensible kite of minimum wage reduction in 2015. NLC did realise that this was a strategy to get us talking about retaining the paltry sum of N18,000 as minimum wage instead of calling for an increment. We had responded accordingly and made clear our resolve to fight against any attempt to reduce the minimum wage, which would be illegal, as would be efforts to curtail an upward review, in line with the provisions of the 2011 National Minimum Wage Act.
"It was therefore discomfiting that President Muhammadu Buhari appears to have given tacit support to the governors' gambit, in the course of his maiden presidential media chat on December 30, 2015. Echoing the claim that states might not have the capacity to (continue to) pay a mere N18, 000 as minimum wage. For us in Congress, the position of the governors supported by the views of the Mr. President cannot be empirically defended. There is no state of the federation that cannot pay much more than N18, 000 as minimum wage if corruption and extravagance on the part of the public office holders are stamped out. If people are at the centre of states' policies, which is of the essence for ensuring development, the focus should be on economic empowerment of the working people.
"This is also important for kick-starting the economy from its present comatose state by increasing aggregate effective demand, through their enhanced purchasing power. Further, experience has shown that there is no amount which the employers private entrepreneurs and particularly as government will not initially claim is too much.
"For example, during the 2-year negotiations which led to the 2011 National Minimum Wage Act, NLC and TUC demanded N52, 000 as minimum wage. Several states that said this was too much and they could not pay more than N32,000 would later still say that even N18,000 was too much. It equally has to be stressed at this point in time that the reviewing the national minimum wage upwards is a multidimensional necessity.
"The unemployment crisis in the country is assuming a frightening dimension as there is hardly any household in the country where there is not at least two to three long-term unemployed persons several years after they had completed their schooling. We will continue in the New Year to dialogue with government and its various agencies on how the government of President Buhari intends to actualise its programme or promise of creating three million jobs annually.''
Other demands by NLC included vigorous fight against corruption at all strata of the Nigeria's life, move toward 100 percent local refining of petroleum products and abandonment of planned fuel subsidy removal, ending insecurity in the country, full payment of pensions among others.