Prof. Ifeoma Okoye is a radiologist at the Radiation Medicine Department at University of Nigeria College of Medicine (UNCM) and University of Nigeria Teaching Hospital (UNTH), Enugu. Okoye, who is also the founder of a non-governmental organisation, Breast Without Spot (BWS), in this interview, explains why Nigerians hardly survive cancer. She, however, says the situation could be reversed by eating fresh fruits and vegetables, exercising, monitoring industrial wastes and pollution as well as vehicular and generator emissions.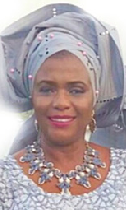 Why is cancer rate on the high side now?
There are many confounding reasons, though the genetic aspect has always been there and you have more genetic modification going on because of triggers like radiation. Recently, the World Health Organisation (WHO) came up with information to show association between mobile phones and cancer and advised that it is safer to use earphones so that you keep a distance between your phone and yourself. For instance, you can put it on speaker to reduce contact. I mean there are so many other things to show that radiation has actually increased genetic modification resulting in cancer.
WHO, in 2009, made a statement that the main reason for cancer in developing countries is the embrace of the western culture. If we examine that statement of embracing western culture, you look at increased industrialization, increased urbanization, and crowding. And, of course, in industrialization, there is environmental pollution.
There was a study that analyzed the relationship between increasing cancer and increasing age of the population and the population living longer. We look at the contribution of diet, the contribution of urban life style, like sedentary life style, which is contributing to obesity. These factors are shared by urban non-communicable diseases like hypertension, diabetes and premature ageing, which is called degenerative diseases. So, industrialisation increases environmental pollution and, in Nigeria, we have not made any effort in that aspect.
There are so many cars that are not road worthy on our roads, and the fumes that they generate contribute to environmental pollution and nobody is doing anything about that. Our refuse disposal is totally ineffective. There is so much putrefaction going on with much of our refuse hanging around, bringing out all sorts of odour we are all inhaling and then, of course, we cannot overlook the generators. If you go to high density areas where people are living in flats, where people are living very close to each other, the fumes from generator exhausts is just what the people inhale. One of the things they said, after evaluating the factors including the increased utilization of alcohol and oral contraceptives, is that there are viruses that cause cancer.
So when you put everything together, they found out that environmental pollution is actually the highest contributor. So, we are loading our bodies with few radicals from all these things and they get deposited and cause inflammation. If you have pains and take drugs to reduce the tumour load, it will not cure you. But if you are detected early, you will still not be able to achieve cure and most of those ones happen to the younger age group. And the younger age group incidence or prevalence is higher in black population and Nigeria is one of them. And so, that is why we are increasing efforts to have our population understand why, from the time the girl-child develops breast bust, she should start examining herself.
Breast examination
So, here, in Nigeria, our recommendation is that people should start doing breast-self examination as soon as the breast buds come out, monthly.
Then clinical breast examination once in a year, the moment you get to the age of 20. And if you have a family history of breast cancer; you should not do only clinical breast examination once in a year or self breast examination monthly, you should also see a doctor and start doing ultra sound test of the breast before the age of 40 and then mammography after 40. Some people may insist that mammography should not be done annually until the age of 55. The same thing goes for cervical screening. And then on prostate cancer for men, you start your screening at the age of 40. Some have even dropped it to 35 because black men are more likely to have prostate cancer than their Caucasian counterpart. And this shows that we need to look at what actually are the contributors and how we can address them.
The World Cancer Research Fund International has been working on it. The body awarded seven new grants for research into the link between diet, nutrition, physical activities and cancer. The grants, awarded as part of our 2014 and 2015 circle fund research around the world, cover a wide range of topics from wearable technology to the Mediterranean diet. The studies will help to fill some of the gaps in our knowledge so that we can better understand cancer prevention and survival. It has been confirmed irrevocably that in red and processed meat has a cancer link.
Then we are using a lot of food enhancers; monosodiumglutamines that have been found to cause cancer. And we usually go to the market to get fresh chickens. Unfortunately, most of these chickens are from poultries that are not well kept. We need more oversight in our food production. Now our complex carbohydrates are very good, they have high fibre. Nigeria is so rich in different forms of legumes to eat instead of these refined carbohydrates which are imported.
What are the options available for cancer?
You have different forms. Depending on the stage it has reached before intervention, it is either to reduce the mass size or take it out completely, especially for the breast cancer. Now, apart from surgical intervention, there is chemotherapy. Chemotherapy is drug intervention. It is so expensive that it is unaffordable unless you are very rich. You see a situation where people pay N40,000 every month to N160,000 every six weeks or more. And it is usually for as long as your body can tolerate it. But these days, there are supportive therapies to assist the sufferer to weather the storm of chemotherapy. Then there is radio-therapy. But the story in Nigeria is abysmal.
Whereas we are supposed to have one radio-therapy machine per one million population, according to the International Atomic-Energy Commission, in Nigeria, we have only one functional clinic. Ordinarily, the machine should have a life span of of seven years but this one is 16 years old and recently broke down. And before it broke down, there were over 300 patients waiting because people were coming from all over the country. Nigeria has 105,000 cancer patients that are treated with radiotherapy in a year. Now, let us compare Nigeria with some countries like South Africa. South Africa has 18 clinics and the population is very small; so they have one machine for 1.3 million people while Nigeria has one machine for 180 million people.
Japan has 611 therapy machines at the rate of one machine per 150,000 people. China has 463 units; that works out to one machine to 1.8million people. Actually, a national emergency has been declared concerning cancer in Nigeria. Over 80% of the people leaving Nigeria for medical treatment, are going out because of cancer. If we can increase the facilities for screening for early detection through mobile screening van, that will take the screening to the people where they are located so that they can comply with the screening recommendations, then, we will be getting some result in our efforts to tackle cancer.
Are there side effects for cancer treatment?
Yes. One of the things that have developed over time is immune booster that is able to help your body weather the storm of cancer treatment. In the past, we had chemotherapy drugs that will kill  the normal cells and kill the cancer. But now a lot of therapies have been developed that target the cancer cells more accurately so that it will defeat the side effects that people are talking about because this side effect issue, people use it to deceive patients by telling them that, when they do chemotherapy, they will die very fast. And that is why we have introduced the Go Pink Day Campaign which we started on October 15.
Now, in all that fun of going pink, we reduce the fear associated with cancer and we are sustaining it for the next five years. But as we do that, we need to have corporate alliance so that we do not leave government alone to handle the problem. When you have corporate entities adopt the mobile service for the states, screening for cancer can be taken to the doorsteps of the people. In America, millions of people are living with breast cancer, millions of people are living with cancer because they were detected early.
But here, in Nigeria, you will hear that this person has cancer and the next thing is that he is dead. And we think cancer diagnosis is a death sentence, no; it is a death sentence because of the late detection. If we increase early diagnosis, then cancer will not be synonymous with death and we will increase on the survival rate. I know of women here in Nigeria who came early and they have lived for 40 years and they are still alive. So our target in the next five years is to make history on cancer. If we do that, we will improve on mobility and mortality in Nigeria.