By Demola Akinyemi
ILORIN — The Kwara State Government has disclosed that it has paid off the N17 billion infrastructure bond obtained in 2009, stressing that this has enabled it obtain a fresh N20 billion bond for new projects.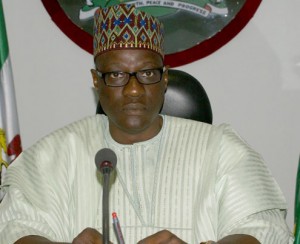 In a statement released yesterday by Dr. Muyideen Akorede, Senior Special Assistant on Media and Communications to Governor Abdulfatah Ahmed, the state government explained that the N17 billion bond was fully paid on August 5, 2014 following prompt payment to subscribers throughout the bond's five-year tenure.
The government noted that the repayment of the N17 billion bond obtained by the previous administration of Dr. Bukola Saraki did not impose any undue burden on the state's finances.
The statement contained that the bond maintained at issue rating of A and issuer rating of BBB- which signified the superior credit profile of the Kwara State Government.
While noting that long term borrowing such as bonds are cheaper and more reliable means of funding major capital projects, the statement listed projects executed with the N17 billion bond.
Some of the projects include the Kwara State University, Harmony Advanced Diagnostic Centre, International Aviation College, remodelling of Ilorin Stadium Complex, phase one of Ilorin Water Reticulation Project, the Ilorin Cargo Terminal, as well as various urban and rural road and electrification projects.
The state government also stated that the proposed N20 billion will finance innovative projects such as dualisation of Michael Imoudu to Gamo Road, part completion of Kishi/Kaiama Road, indoor sports Hall of Ilorin Stadium and the new campuses for Kwara State University at Osi and Ilesha.
Other proposed projects are new secondary school classrooms across the state, equipment for the International Vocational Centre, Ajase Ipo, remodelling of General Hospital, Oro as well as cottage hospitals, the state's counterpart funding for an Industrial Park which will generate 3000 local jobs, provision of electricity transformers and take-off of contributory pension scheme which is a precondition for accessing other infrastructure funds.