By Ayo Onikoyi
Fast rising Nollywood actor, Dave Ogbeni, who was recently on the set of Marrying a Campbell, alongside Hollywood actor Hakeem Kae Kazim of Hotel Rwanda fame and Nollywood actress Yvonne Jegede has had his car snatched at gun point for more than two weeks now with the police clueless on how to recover it.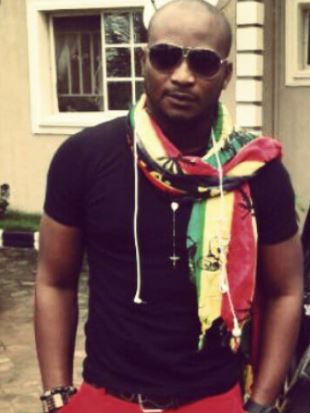 The incident occurred in Asaba on Thursday, November 13, 2015 at about 9.30pm at a barber's shop opposite the Presidential Lodge. The actor narrated to Potpourri how the daredevils carried out the operation.
" I went to the salon to have a shave in preparation for an appointment in Benin next day. I was barely seated when two boys suddenly came into the saloon. One, light-skinned in white T-
shirt was holding a pump action gun. The other boy, dark in complexion had a pistol in his hand. They pointed the guns at me and ordered me to lie down. I obeyed, he then asked me to hand over my car keys which I willingly surrendered. They asked me for my phones and I told them they should be on the barber's counter and when they couldn't find them they thought I was playing tricks on them and threatened to shoot me." he narrated
continuing: " I told them if they were not on the counter they should be in my car. Then, one of them dipped his hand into my pocket and took away N22,000 I had on me. They also took the barber's handsets and wristwatch. Thereafter, they zoomed off with my car with all the photo books I made for my clients, my driver's license and I.D. Card".
He said he immediately reported the case at the control room of police headquarters, A Division. Describing the car he said it is 2007 Camry (Spider) with registration number BMD 15 AA. "It is dark ash with white leather seats" he said
" I was summoned at Zone 5 Police Headquarters in Benin on Wednesday where they told me they recovered some stolen vehicle but my car wasn't among" he added sadly.