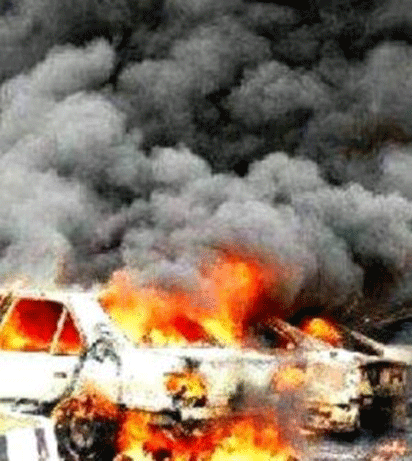 File: Bomb blast
Yola – The Adamawa State Government has dispatched an assessment team to Madagali over Monday's suicide bombing that claimed 17 lives, reports the News Agency of Nigeria (NAN).
The state Commissioner for Information, Mallam Ahmad Sajoh, made this known to the News Agency of Nigeria (NAN) on Tuesday in Yola.
"So far we have 17 dead and 41 injured who have been taken to hospitals in Madagali, Mubi and Yola.
"The state government has directed free treatment for the injured," Sajoh said.
The commissioner urged residents to be more vigilant to prevent such attacks and report suspcious movemnts and objects to securtiy agencies.
Sajoh said that the state government would intensify enlightenment campaign programme in the area to reawaken the people on security consciousness.