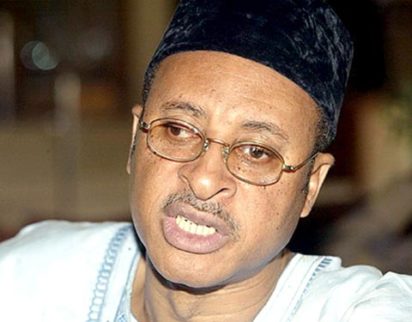 Prof. Pat Utomi
LAGOS —Professor of political economy and co-founder of Pan African University, Professor Pat Utomi, has said that it is not government's role to create jobs but to make policies and create enabling environment for entrepreneurs to thrive and create the needed jobs.
He stated this while speaking at the 2nd National Summit on Entrepreneurship and Innovation in Lagos.
Speaking on the theme of the summit: 'Entrepreneurship and Value Creation,' Utomi said: "Government has a role. It has a very important role but it is not to create jobs. I share a certain view of how development takes place. This is referred to as latent comparative advantage.
"It is when you take your endowments and create a global value chain based on those endowments so that you can compete. Supposing there is an industrial policy idea which government is driving the creation of say, the industrial parks based on endowments which we could become globally competitive, then those value chains which essentially are occupied by private entrepreneurs, are what create jobs.
"Entrepreneurship is about making the impossible possible. This is because, in the beginning, it looks impossible, everybody says it cannot work.
"The future of our country is at a crossroads. We have a huge population that is growing rapidly. One of the best things that could happen to us is to realise what China realised that if we invest appropriately in education of our young people, we release the entrepreneurial spirit to create a demographic dividend. If we fail to do what is appropriate, we will reap a time bomb and the coming anarchy will consume all of us."
In a welcome address, the convener of the summit, Mazi Sam Ohuabunwa said: "Our country is plagued with an unacceptable high level of poverty. And we all can see the consequences of this.
"Squalor everywhere, hunger in the society and visible social dislocation. We believe that the major cause of this poverty is unemployment, underemployment and low productivity. And for a long time when we speak of unemployment, we seem to look towards the government."