By Ola Ajayi
Ibadan–the Appeal Court in Ibadan delivered its judgment on the petition filed by a former Governor of Oyo State, Senator Rashidi Ladoja against the election of the incumbent Governor, Senator Abiola Ajimobi, the ex-governor has finally filed processes contesting the judgment in the Supreme Court.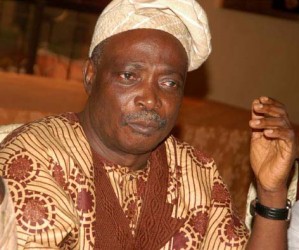 This was disclosed by the Senior Media Assistant to Ladoja, Alhaji Lanre Latinwo, yesterday.
Ladoja, who expressed disappointment at the outcome of the appeal, was the governorship candidate of Accord Party while the governor contested on the platform of All Progressives Congress, APC,  in the April 11 election.
Latinwo, who said the processes were filed yesterday at the apex court expressed dissatisfaction over alleged delay in the release of a copy of the judgment by the panel.
To him, the delay was a calculated attempt to frustrate challenging the panel's decision.
Chief Ladoja's aide claimed that if not by divine intervention and determination of Ladoja and his legal team, it would have been difficult getting the processes filed.
"Senator Ladoja wondered why the Appeal Court panel, knowing full well that the appellants have 14 days within which to challenge the outcome of the appeal, refused to release the judgment which is the most vital document required by the Supreme Court.
"The judgment was released at about 4:30pm on Tuesday, December 29, while Wednesday December 30 was the last day the appellants have to contest the verdict. Despite this barrier erected against justice, Senator Ladoja was able to beat the deadline.
"Ladoja gave glory to God that the obvious conspiracy against the honest pursuit of justice failed woefully. We have filed the requisite documents at the Apex Court. Senator Ladoja reiterates his belief in the Supreme Court to render due justice his petition and that of Accord," the statement said.