Nigeria's ratings on the FIFA world rankings continue to tumble as the Super Eagles slipped seven places down from 56th to 66th in the world rankings.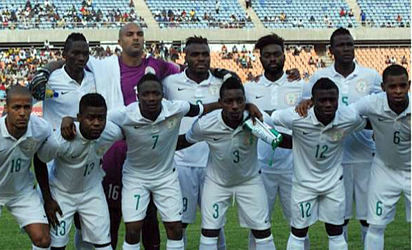 On the Africa continent Mali and Uganda previously down in the November rankings, over took Nigeria perched at the 14th position. Cote 'd Ivoire still remain number one in Africa. Algeria, Ghana, Cape Verde Islands, Tunisia, Senegal, Congo, Guinea, Egypt and Cameroon make up the Africa top ten.
Belgium maintained top stop with Argentina, Spain, Germany, Chile, Brazil, Portugal, Colombia, England and Austria in the world top ten.
The slip in the rankings is worrisome to Nigeria football enthusiasts as they fear, it could affect Nigeria's chances in the world cup 2018 qualifying draw to be held in June.
Meanwhile FIFA  executive committee has differed the expansion of the world to 40 teams.
The proposal was one of many offered by the 2016 FIFA Reform Committee during in Zurich, the latest effort to restructure the scandal-plagued soccer governing body.
Expansion — which would not occur until the 2026 tournament, at the earliest — would "enhance the universality of FIFA and to enlarge the basis for participation at major competitions" the FIFA Reform Committee wrote in its proposal.
FIFA last expanded the World Cup field (from 24 to 32) at the 1998 World Cup.