By Ikenna Asomba & Bartholomew Madueke
Human rights lawyer and former President, Nigerian Bar Association, NBA, Dr. Olisa Agbakoba, has lauded the economic and political policies initiated by President Muhammadu Buhari, noting however, that the elite are frustrating the President's reform agenda.
Speaking to newsmen in Lagos, yesterday, on the state of the nation, Agbakoba said that since May 29, there has been an economic correction in the country, as well as an ideological shift to the left to serve the people's interest.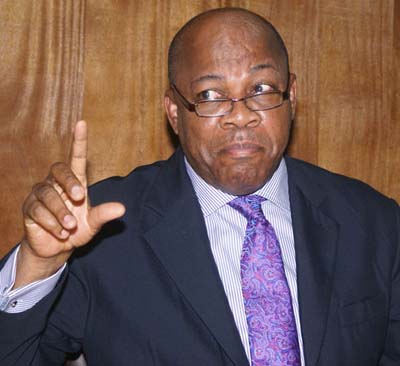 He stated that the implementation of Treasury Single Account, TSA, quality of ministers, blocking finance leakages, social regulations, benefits and stimulus strategy, like paying employment benefits, keeping the oil subsidy, at least in the short term, and the zero tolerance on corruption, are evidences showing that President Buhari fully understands the enormous challenges facing the country.
He said: "I want to warn President Buhari about the conspiracy of the elite and its resolve to frustrate his reform agenda. This elite class, made up of people in high positions in the religious circles, traditional institutions, professions and businesses, represents a small percent of Nigerians but exert tremendous influence, with a view to state capture.
"This class is very dissatisfied about the ideological change of Buhari's administration. They see the new agenda as a threat to their privileges. As set out below, they are the greatest roadblocks to President Buhari's economic and political policy agenda."
Agbakoba, who, however, noted that the reform is yet to be felt, urged President Buhari to avoid communication lethargy in 2016, adding that the President must clearly carry the people along to inspire hope, followership, confidence and practice.
He advised Buhari to create an Office for Strategic Communication to link government with the people.
"There is no need to have two Press Secretaries. One may be assigned to head the Office of Strategic Communication, while the other should cover the President's diaries," he said.