By Emma Amaize
ASABA—Sapele Chamber of Commerce, Industry, Mines and Agriculture, SACCIMA, Sapele, Delta State, has advised the Federal Government to declare a state of emergency on foreign exchange (forex) by stopping the financing imports of all non-government or essential commodities or settlements of important bills and BTA's, as it was in the mid-80s when forex was allocated for essential imports only.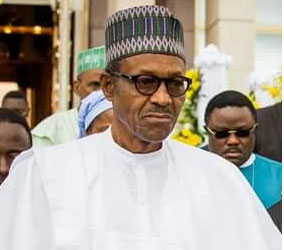 President of the chamber, Prince David Iweta, in a letter to President Muhammadu Buhari, said: "The Central Bank of Nigeria, CBN, should stop allocating forex for importation of petroleum products.
"There is a huge quantity of refined petroleum products all over the world looking for market. They should source their dollars by offshore loans to import their products and use the naira to refinance and sponsor exports of commodities, which our banks do not have capacity to finance at the moment.
"This will lead to petroleum products stability and gradually force down the price of the products. It will lead to massive job creation in the rural areas in the extractive industry. This will no doubt redirect the focus of our banks from imports of petroleum related products to non-oil export by stimulating non-oil export and revive export of commodities such as cocoa, rubber, timber, palm produce, cashew nuts, fish, animals, and several solid minerals and give birth to Export Boom in 2016."
Iweta said that while the decision of the apex bank to repatriate all export proceeds back to the country within a maximum of 180 days from export was commendable, the decision that exporters must sell the proceeds at official exchange rate does not make economic sense.
"The decision of compulsorily forcing exporters to sell the proceeds at official exchange rate is one singular reason that the naira is exchanging at N280 to $1 as at today. This action and decision of CBN of not allowing non-oil exporters to use their earned forex 10 per cent to settle their own import bills or sell to the highest bidder of such privately earned proceeds at this critical period of acute shortage of foreign exchange has negatively affected exports of Nigerian commodities," he added.
"We view this action as retrogressive, provocative, discouraging and destructive to businesses of export as it does not support export growth just as it does not make economic sense when our foreign reserve position can only supports three to four months imports.
"The management of the CBN should as a matter of urgency terminate its policy selling of forex at official rate and allow exporters of non-oil exporters to repatriate their exports proceeds to their domiciliary accounts in Nigerian banks."