By Enyim Enyim
There is crisis in the Anambra Ppolice Command over alleged non-compliance with the directive of the Inspector General of Police, Solomon Arase, that senior officers who had served more than five years in any state be transferred to another state.
Some senior police officers, who spoke with Vanguard on the condition of anonymity, said since the directive was given on  November 9, 2015 the affected 177 senior police officers who had served five years and above have been transferred.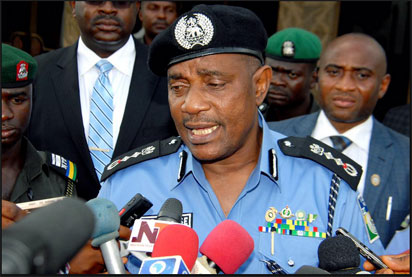 According to them, the reason for the non compliance with the IGP directive was because most of the affected officers had been rushing to Abuja to bribe their way so that that they will not be transferred, citing a particular officer of the rank of CSP from the South-West who had been in Anambra State for 10 years who was transferred to Gombe but came back from Abuja and started boasting to his colleagues that he was not going any where.
The officers wondered why a signal that came on November 9, 2015 directing that the affected officers should be released on or before November 18, 2015 had not been complied with in Anambra state when most state police commands had complied.
However, the Commissioner of Police in Anambra state, Mr Hosea Karma,  in his reaction, said there was no iota of truth in the allegation,  which he described as the handiwork of mischief makers that want to drag the image of the command in the mud in spite of the laudable achievements it had made so far.
"In the police force we comply with directives from our boss and the directive of the transfer of police officers from this command is being complied with fully. We have directed affected officers to move
accordingly"
Karma said that there was initial problem where some officers' names that appeared on the transfer list were either retired or already on transfer, saying that the problem had been resolved.