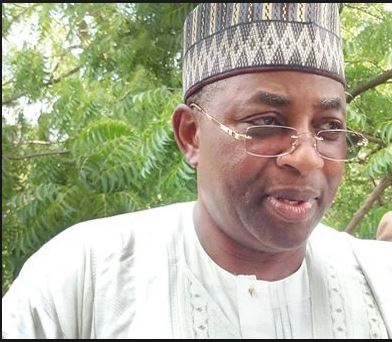 Bauchi State Governor, Mohammed Abubakar
By Suzan Edeh
Bauchi—The Bauchi State Governor, Mohammed Abubakar, yesterday flagged off the N2.6 billion township roads construction in the state awarded to two construction companies.
Speaking at the flagging -off ceremony in Bauchi, Mohammed Abubakar disclosed that the project of the township roads along the Murtala Mohammed way , spanned from the CBN roundabout and Fadamamada link roads respectively.
He said that the first phase of the project was awarded to a company known as the Messrs Cubec LTD at the cost of N2,328,679,294,33k while the second phase of the project which include the Fadamamada link 1.3km link roads was awarded to Messrs Sky project LTD at the cost of N290,596,299,40k.
Governor Mohammed stated that the rehabilitation of the roads was imperative considering the roles the roads play in promoting the economic wellbeing of the people of the state, especially those living within the metropolis.
"The dilapidated state of the township roads has subjected the people of the state to untold hardship, especially during the rainy season"
"Previous administrations in the state made various efforts at rehabilitating the roads but the plans fell short due to the enormous resources required to actualize these capital intensive projects," he said.
The governor noted that though his administration met empty treasury with huge liabilities and a number of projects awaiting execution on assumption of office, he said the government had no option than to face reality and plan how to work for the people of the state.