By Ayo Onikoyi
Soulful artiste, Seyi Shay who recently launched her debut album Seyi or Shay, penultimate Friday, has got everything going for her on easy street. She's one of the fiver top female singers in the industry and Seyi can beat her chest that it is her talent and a little bit of her attitude that brings home the goods for her.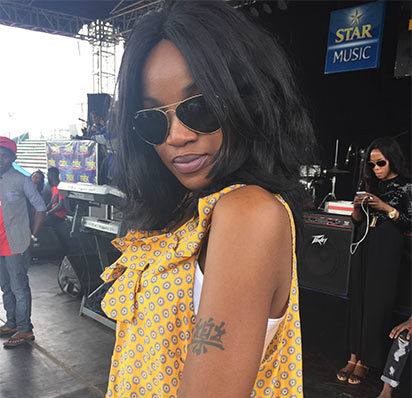 But what the Irawo crooner cannot look upon with a smirk is a shelf full of awards. At least, this year hasn't been particularly a trophy-laden year, even though she has just clinched an endorsement deal with Pepsi.
"I think I deserve what I am getting right now. Everything I have achieved is so much more than what a trophy can basically give me. I feel my time is now" she said, in an interview to explain why not having many awards coming her way means to her.
For her fans who are confused about the title of her album, she says her alter ego will be discovered in the album. "You will discover who my alter ego is in my album. You will discover why I am called Seyi or Shay in the album".
The album offers 19 tracks and features a host of other top Nigerian acts, including Femi Kuti, Wizkid, Phyno, Olamide, D'banj, Banky Wand, many others.