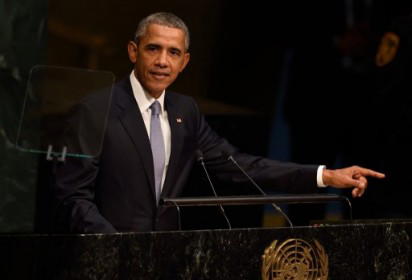 US President Barack Obama speaks at the 70th session of the United Nations General Assembly September 28, 2015 at the United Nations in New York. AFP PHOTO/DON EMMERT
The House of Representatives voted Thursday to suspend the American program giving Syrian refugees safe haven in the United States, a move Democrats slammed as giving in to xenophobia after the Paris attacks.
The vote on the Republican legislation, which seeks to impose more stringent security provisions on already robust screening of Iraqi and Syrian refugees, was still in progress but it easily had the required support to pass, with 287 in favor and 130 opposed.
The bill now heads to the Senate, where it's fate is uncertain. Should it pass the upper chamber, the White House has said President Barack Obama would veto the bill.