By Monsuru Olowoopejo
Lagos—The recent water scarcity across Lagos State has been attributed to obsolete equipments and shortage of chemical to treat water at the major water works and the over 48 Macro and Mini-waterworks in the state.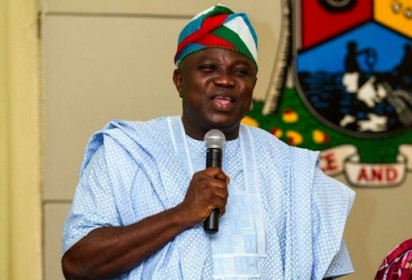 This came barely a week after the residents raised concerns, forcing the state government to issue a statement, telling residents that the challenge would be addressed immediately.
Vanguard gathered that the non-availability of chemicals at the water works crippled the water production in Iju and Adiyan water works that produce 105 million gallons of water daily. Sources, however, said that these facilities are not functioning at full capacity.
The Chairman, Association of Retirees, Lagos State Water Corporation, LWC, Mr. Leo Onayemi who disclosed this to Vanguard said that the previous management (led by Engr. Shayo Holloway) failed to distribute chemicals to the water works; halting water production.
Onayemi said: "The major cause of the recent water scarcity is non-availability of chemical to treat water sourced through the lagoons and others. The water works had been battling with lack of chemicals for over two months. But it came to the fore this month when the workers finally run short of chemicals to treat the water."
Ambode wades in
Worried by the water scarcity, the state governor, Akinwunmi Ambode has reportedly ordered the immediate purchase of chemicals for the water works.
Onayemi who confirmed the distribution said "the governor has waded into the issue. Immediately the new Managing Director, Engr. Muminu Badmus assumed office, he met with the governor and explained the reason for the water scarcity. And he ordered immediately purchase of the chemicals.
He added: "They started distributing chemicals last Friday and there will be improvement in water supply before Wednesday, November 25."