….Northern monarchs mourn
BY Peter Duru, Mayen Etim & Faith Bature
MAKURDI—Chairman of Benue State Council of Chiefs, Alfred Akawe Torkula, Tor Tiv IV, died yesterday in an Abuja hospital.
Vanguard learned that Chief Torkula was rushed to Abuja a week ago for medical attention after taking ill in Gboko and the news came as Northern monarchs expressed regrets over his passage.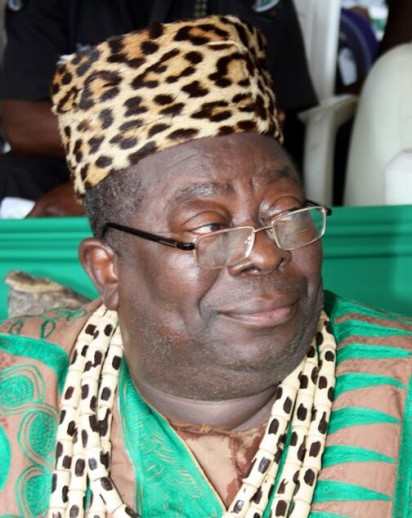 News of the death of the paramount ruler filtered into town yesterday morning but at the time of filing this report, his rumoured death had not been confirmed by the traditional council.
The rumour was further heightened by the summoning of an emergency meeting of the Tiv Traditional Council in Gboko yesterday
It was gathered from an insider that after the meeting in Gboko, a delegation of the Tiv Traditional Council would depart for Makurdi to brief Governor Ortom on the development.
"It is after the briefing that the Tiv Traditional Council will announce whether The Tor Tiv, Begha-U-Tiv Orchivirigh Dr Alfred Akawe Torkura,The Tor Tiv IV, has in actual fact joined his ancestors or not," a source said.
Meanwhile, Northern monarchs yesterday regretted the passing away of    Tor Tiv, Dr. Alfred Akawu Terkula.
Chairman of Northern Traditional    Council    of Chiefs, the Sultan of Sokoto, Dr. Abubakar Sa'ad II, announced the demise of Tor Tiv, who was also Chairman, Benue State Traditional Council of Chiefs, during a meeting of the council in Kaduna yesterday.
Sa'ad described the late Tor Tiv    as a bridge builder who has led his people into prosperity and peace in his chiefdom and the Northern region.
He said: "It is with a sad heart we announce the demise of one of our own royal father the Tor Tiv, Dr. Alfred Akawu Tukula who recently passed away.
"It is a sad moment to the Council but we take solace that during his reign he contributed immensely to the development of Tiv kingdom and the Northern region. Our only prayer is that whosoever succeeded him will continue with good works he set on ground.
"We console the people of Benue State in general and the Tiv in particular. We know that losing someone like the late Tor Tiv is not easy but they should seek solace in the fact that he was a traditional ruler of exception.
"An educationist who ensure that his people move from the level of illiteracy to literacy; a businessman who create avenues for incomes for many of his subjects."