By Ola Ajayi
Ibadan—The 32-member Oyo State House of Assembly has suspended legislative duties until the state government pays the accumulated allowances owed the lawmakers.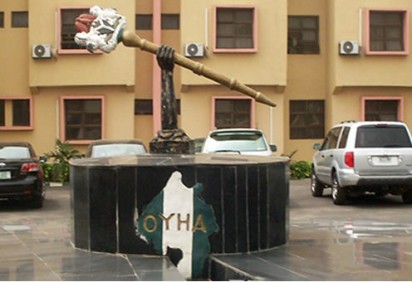 According to information gathered, the government is owing the lawmakers furniture, car allowances and two months running cost for the legislative arm.
Due to the strike, the sitting that had earlier been scheduled for yesterday was put on hold.
Speaking on condition of anonymity, one of the aggrieved lawmakers said, that despite the cash crunch being experienced in the country, some state governors still manage to settle their lawmakers wondering why they should be the only ones suffering in the whole of the South West.
"We understand that the crash in the price of crude oil has brought the economy to its knees. The consequent drop in revenue affects all the 36 states as well as the Federal Government. But in spite of this dire situation, all other governors have sorted out the allowances of their state houses of assembly. Throughout the country, only those of us who are lawmakers in Oyo State are left languishing.
"During the last Assembly, in Governor Ajimobi's first term, cars were bought for all the lawmakers. They were also paid furniture allowances. The running cost of the House was also paid regularly. These allowances are statutory," he said.
He also hinted that the House did not sit last week as a result of the accrued allowances.
"Last week, we boycotted sitting to protest lack of concern for our welfare. Without the running cost, the Assembly cannot function. The running cost for the office of the governor is paid regularly. Why is the House left out?" the lawmaker said.
Subscribe for latest Videos