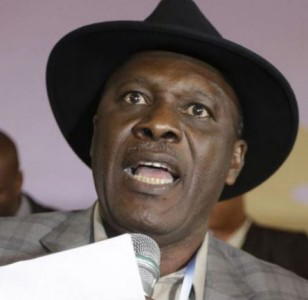 Orubebe
The trial of former Minister of Niger Delta Affairs, Elder Godsday Orubebe, by the Code of Conduct Tribunal (CCT) over alleged four count charge of false declaration of assets and acceptance of about N70million bribe, took a dramatic turn on Monday, as the prosecution counsel failed to produce witnesses against the ex-minister.
After Orubebe pleaded not guilty to all the charges brought against him, the counsel to the prosecution, Ibrahim Usman, told the court, that he would like to request an adjournment since his witnesses were not in court.
The defence counsel, Selekeowe Larry, asked the tribunal to demand a statement of necessary evidences, according to rule 5 subsection 1, of the rules of the tribunal.
The tribunal judge, Umar Danladi, however, said the matter yearning for determination at the court was not for the prosecution counsel to state the evidence but for them to produce the said witnesses to do so.
He frowned at the inability of Mr. Usman and his team to produce the witnesses.
The request by Mr. Larry to have his client released on bail was not granted, as Mr. Danladi said the court had no reason to discuss his arrest or bail.
He said Mr. Orubebe was expected to always appear before the court.
Mr. Danladi ruled that the matter be adjourned till 26 November for a definite hearing.